by Simon Bussey, Racing Secretary
It's the end of the road cycling season and it's been a very successful year for the club. NTR placed 12th out of 44 teams in the North East for ranking points. With some riders riding without a race license we could have been even higher!. The culmination coming towards the season close when NTR were hitting the podium every week. If we can start next season as we finished this one we will be in very good shape indeed for 2017. So congratulations to everyone who entered a race.
In other news NTR have been chosen to host the 2017 North East Time Trial Championships, a big deal for the club. This comes on the back of running consistently high standard events over the last couple of years.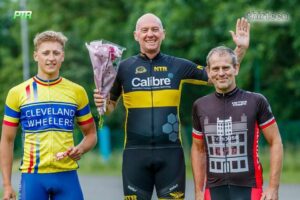 Women's racing has gone MASSIVE this year with NTR. We now lead the way in the North East with dedicated women's racing training rides which attract riders from clubs around the North East. The season finished with NTR taking 1st and 3rd place on the podium at Prissick.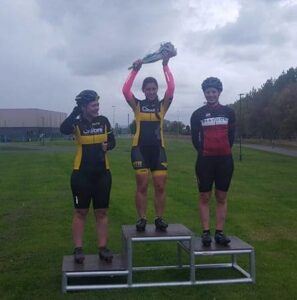 Racing in NTR is for all levels and abilities, with incentives such as a free racing licence. Check out our dedicated Racing page if you want to get involved.