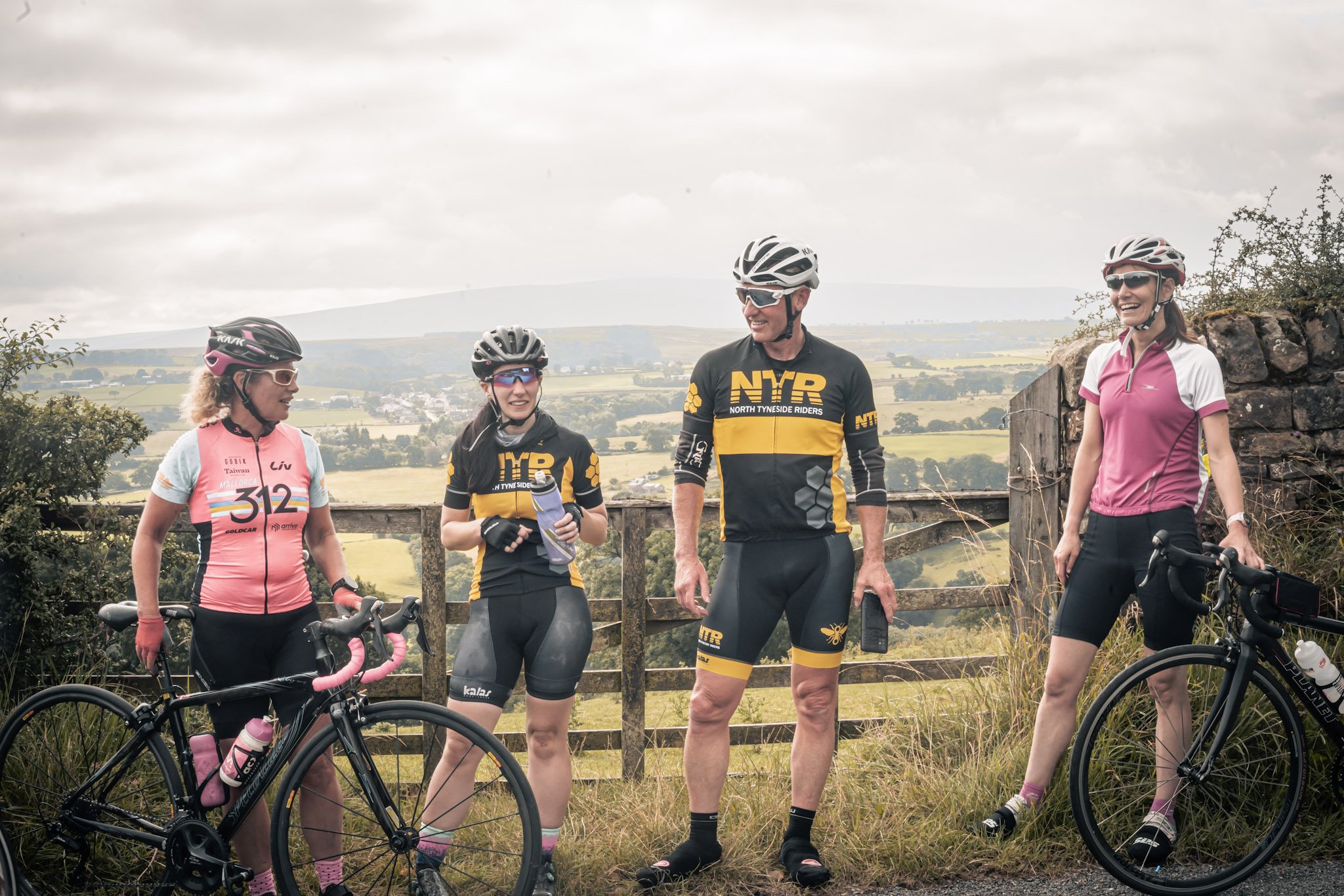 About Our Club
At NTR, we love cycling and want you to enjoy it as much as we do
Road
The club has a full weekly ride calendar for road riding, which includes training rides, chain gangs, pace lines, hill sessions and weekend club runs. The calendar ensures that there is something for all abilities and ensures riders have an avenue for progression over time. We also encourage ad-hoc rides if you just fancy heading out and have some time to hand. We frequently organise single or multi-day trips to other parts of the country. Some of these rides are subsidised through club funds and are always in high demand, with many looking to break personal records in a social and supportive environment.
For road rides we recommend use of a dedicated road bike. Gravel or touring bikes are also suitable, but we'd recommend slicker/narrower tyres if you're wanting to go fast! Hybrids and mountain bikes are suitable for trial rides or if you have high levels of fitness.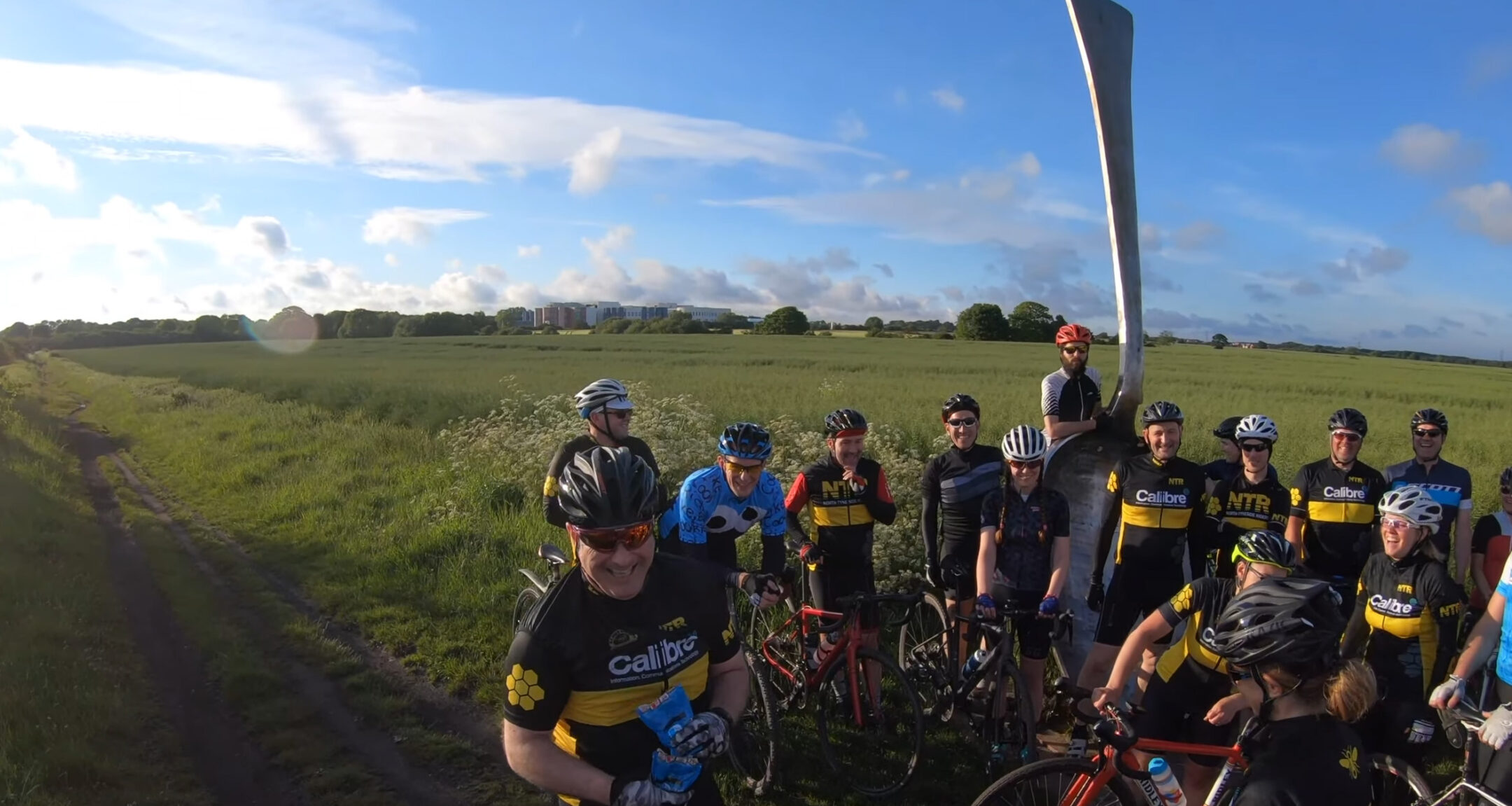 OffRoad
We are fortunate enough to benefit from a variety of local gravel tracks in our immediate area. The terrain of our rides varies depending on the time of year, but ranges from hard packed gravel and single track to tree rooted and muddy tracks. The ride calendar caters for gravel riding during the week/weekend, ranging from 1-2 hours to half a day or more and for differing abilities. As with road rides, we encourage members to post ad-hoc rides if they want to head out when an event isn't planned in at that time.
For offroad rides we recommend gravel, cyclocross or touring bikes with tyres appropriate to the seasonal conditions – mountain bikes are also suitable with higher levels of fitness. Hybrids are useful if you are doing a trial ride but they tend to lack the grip, comfort and speed abilities of other bikes.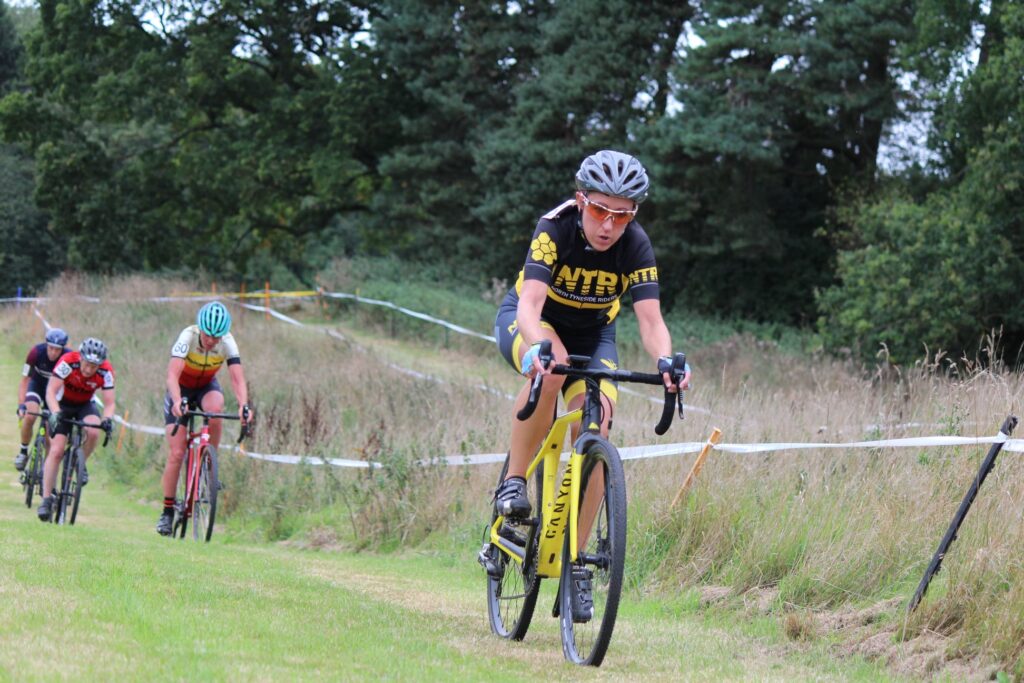 Racing
NTR is affiliated with British Cycling, CTT and N&DCA which allows our members to enter and host events within these organisations. Many of our members take part in racing at regional and national levels through various disciplines, including Time Trials, Hill Climbs, Criteriums, Cyclocross and XC MTB. Racing occurs on a seasonal basis, meaning there is always something to try.
The club organises and runs local and regional events throughout the year. This is our way of giving back to the cycling community and helping share knowledge/support amongst our peers. We've been told many times that our region is one of the friendliest for racing and we intended to keep it that way!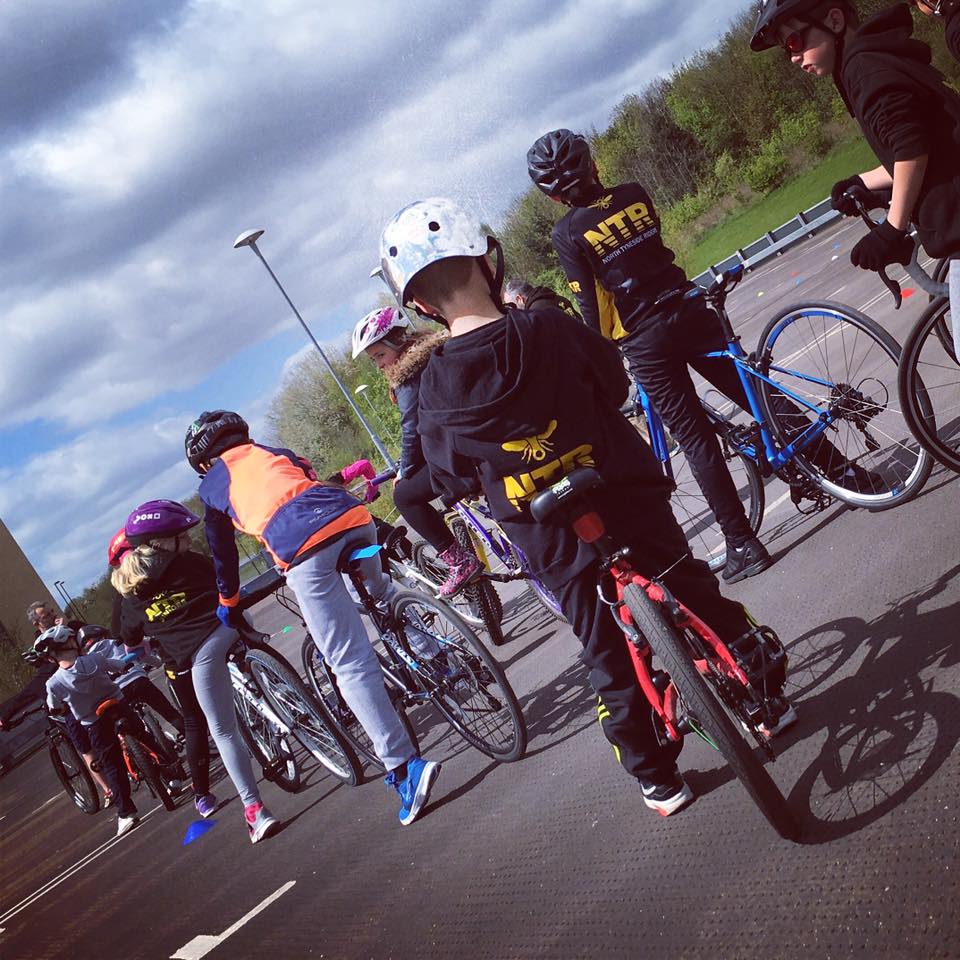 Juniors
The club has a dedicated juniors section, with training sessions for 5 – 16 year olds who can already ride a bike without stabilisers. These sessions run 10:00 – 11:30 every Saturday morning at Quadrant East, Cobalt Business Park.
The sessions cover core bike techniques such as bike handling, braking, cornering and fun activities. We also incorporate group rides out around the local Wagonways in each block of sessions. The programme provides cycling opportunities for young people based upon the British Cycling "Go Ride" programme. All coaching activities are provided by qualified British Cycling coaches, who have attended training sessions, have first aid and child protection training.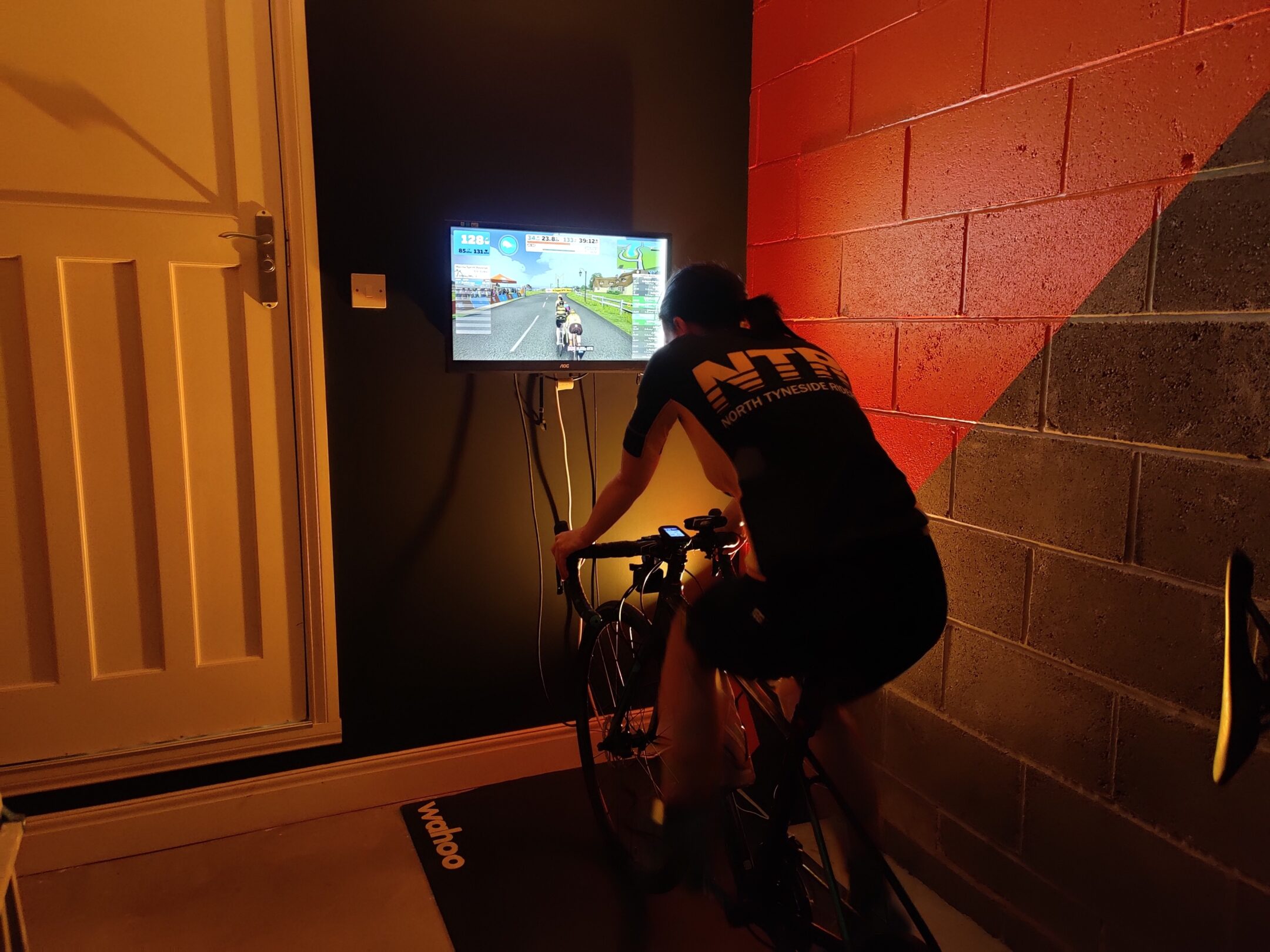 Virtual
Towards the end of the year, once the nights and weather begins to roll in, many of our members roll out the turbo trainers and carry on riding together on virtual platforms such as Zwift. Just like normal club rides, weekly events are posted and challenges/races are held. Things can get quite competitive and it's not uncommon for riders to find their power has actually gone up over the winter instead of down.
We have a dedicated group for discussing equipment, sharing our setup tips and planning team racing events. Just make sure to bring your fan.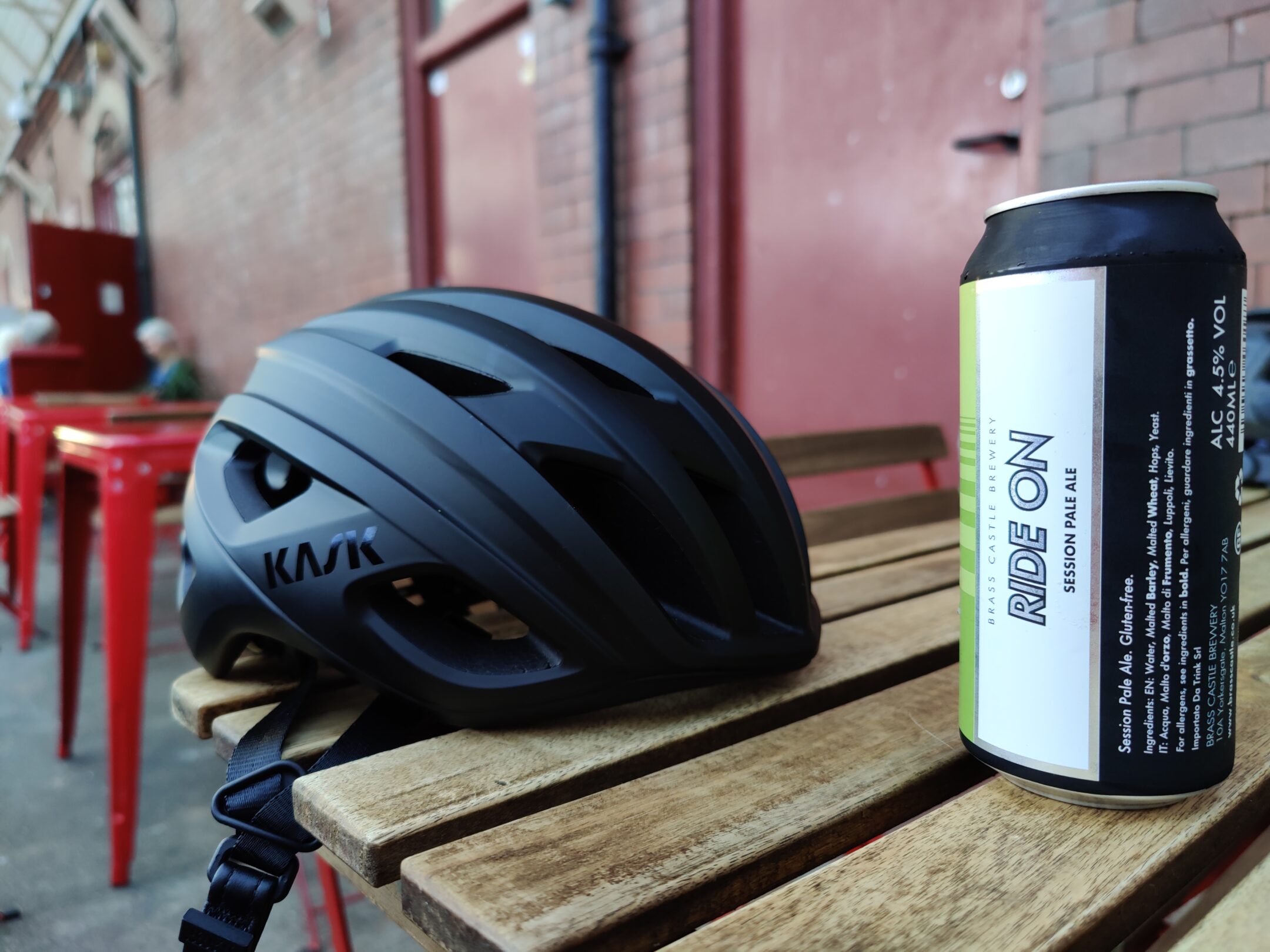 Social
Last but not least – socialising is a massive part of our club culture – most of our rides end with drink and a chat. This is a great way to to meet others in the club, as it's not always possible to have a lengthy conversation when riding!
We also arrange multiple events throughout the year where the whole club gets together – roadies, offroaders and juniors are all in attendance.