Seahouses 100 Mile Classic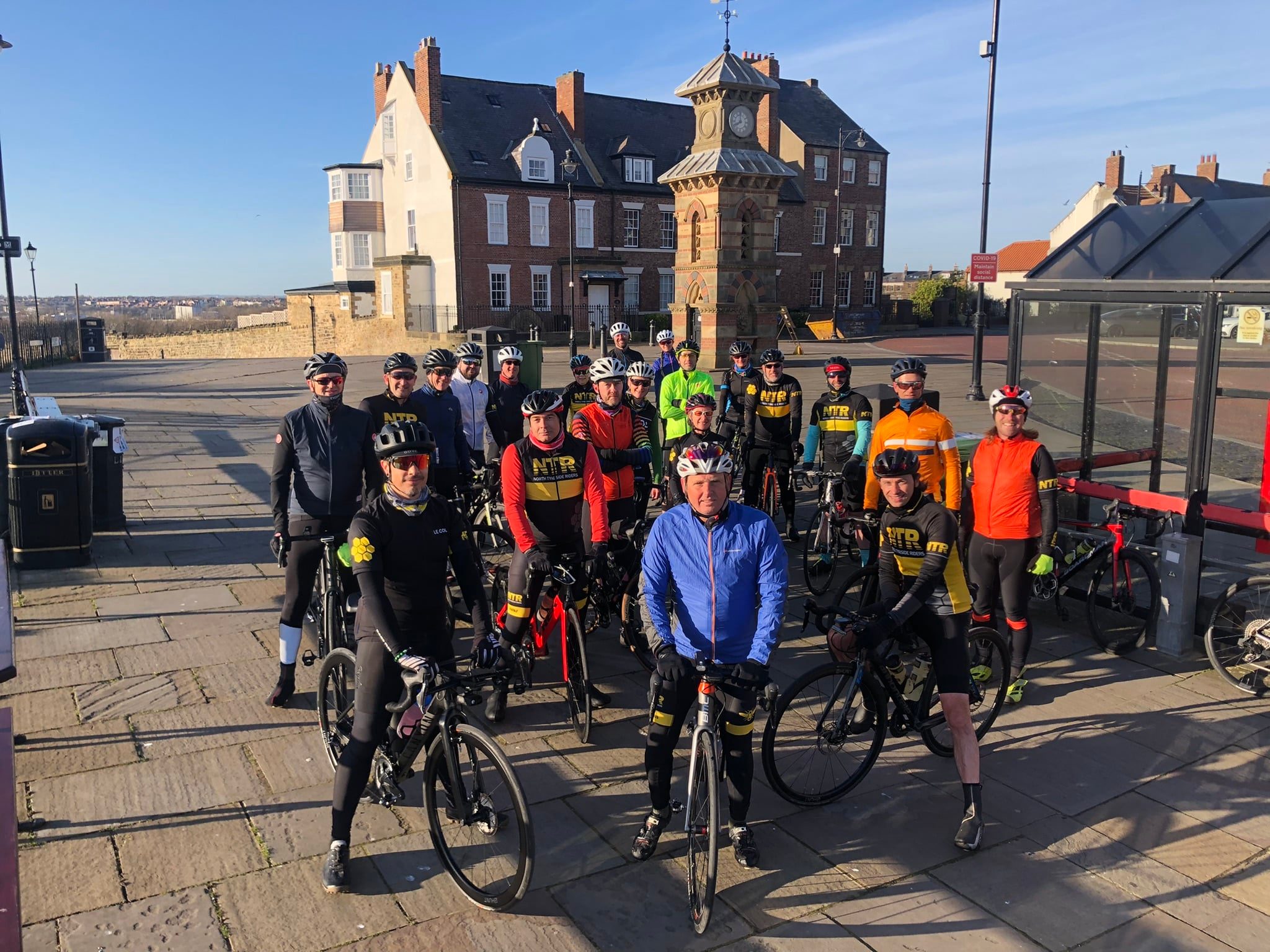 At the start of the month over 30 riders rode up to Seahouses, into a killer headwind, as part of the yearly Seahouses 100 classic. It was a fairly flat route, good for the significant few who were riding their first 100. After battling the northerly till the halfway point, everyone was rewarded on the return leg with a tailwind helping to reach 30mph/50kph with little effort in places.
As is tradition, there was a debrief session at Platform 2 afterwards (with much beer and pizza) to work on the calorie defecit.
---
Dusty Reiver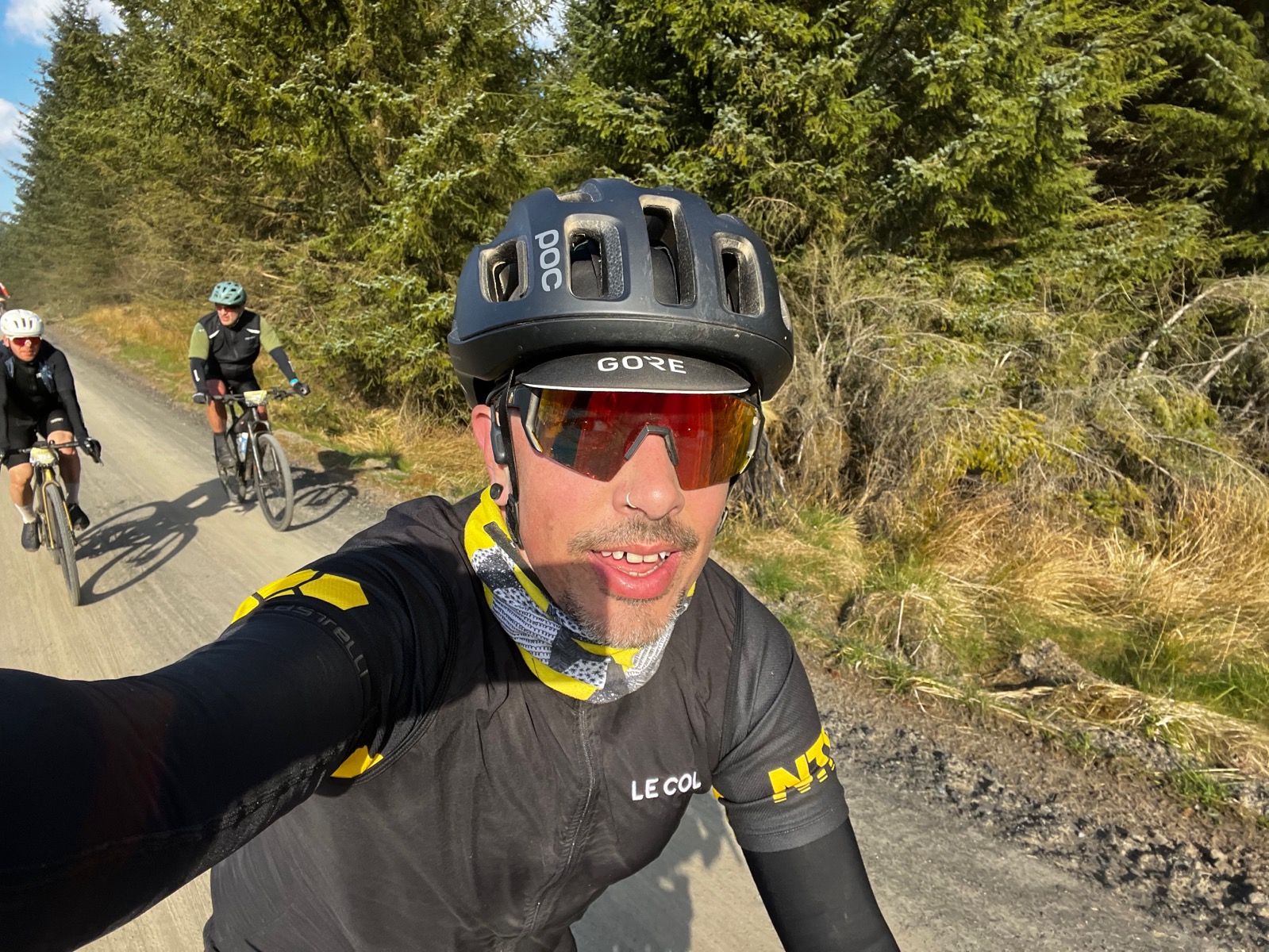 Mid-month we had group of NTR gravel fiends hit the Dirty Reiver up at Kielder – known this year as the Dusty Reiver due to the exceptionally dry conditions. The Dirty Reiver comes in a 65/130/200km variants and we had riders in each category.
Each was brutal in its own way – 65km with it's high elevation per km ratio, tricky surfaces and busy trails – 130km with yet more climbing and a special stage rivalling paris-roubaix – 200km with its cheeky 1000m elevation added to the official route stats and a brutal easterly on top of the hills. Everyone made it round and without any mechanicals – some sort of record surely!
If you're interested in riding gravel, we have something a bit more chilled on Monday evenings that's a great introduction.
---
Time Trials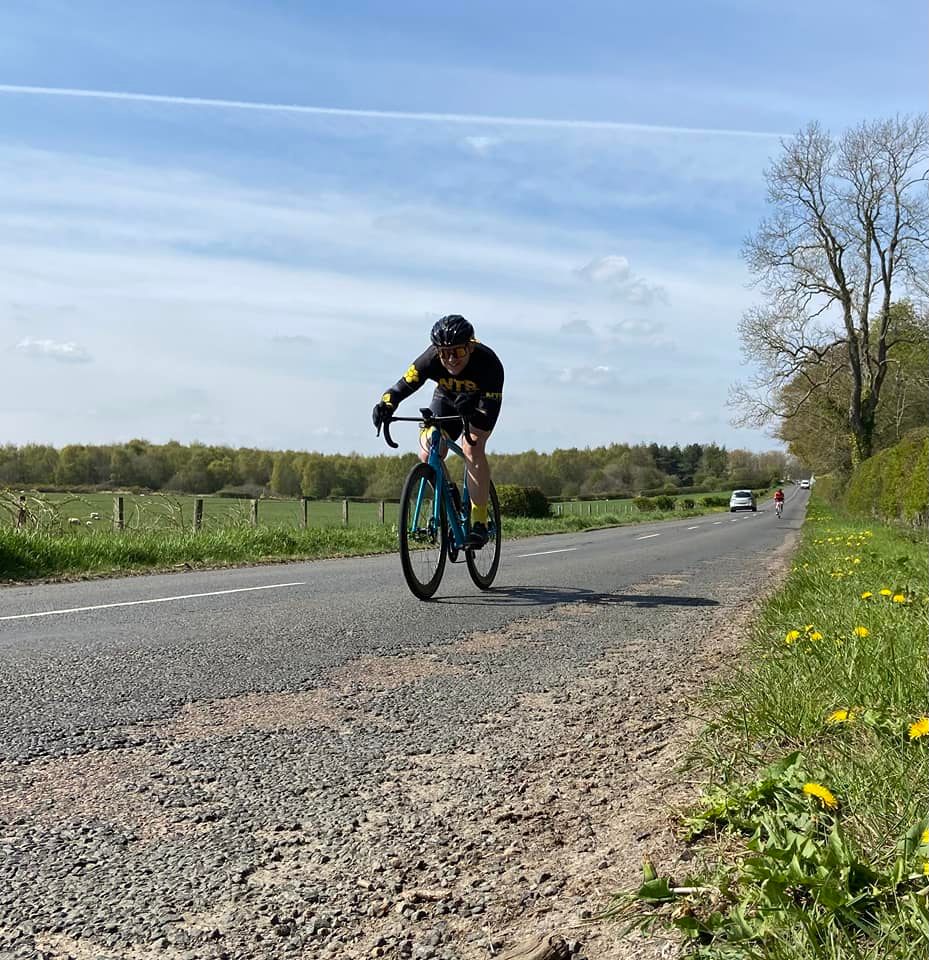 We had three TTs in April – the NTR 10 miler, Team Kirkley 10 Miler and the GS Metro 26 miler.
Well done to all our riders, who've made a strong start to the season, with some podiums in the mix. Thanks also to everyone who volunteered to marshall at our 10 mile event up in Cramlington – a reminder that volunteering at three club hosted events will get you £30 off club kit.
We encourage all members to give it a go – you don't need a specialist TT bike – just the will to get out there and try your best. If you're interested just stick a post in the group and you'll be filled in on the details. Races run until autumn, so plenty of time!
Our upcoming TTs are as follows:
Sunday 12/06/22 @ 10am M27 – 27 mile hilly TT start & finish up in Rothbury
Sunday 21/08/22 @ 8am M19 2 up team TT. 19 miles, start & finish at Stannington
Sunday 11/09/22 @ 10am MH9 -Winters Gibbet Hill climb.
---
Reminder: Coming up in May
Arran Gold Challenge
North York Moors Weekender
Ride London
---
Regular Rides
May will see the following regular ride schedule. Full event details can be found on Facebook shortly beforehand.
Mondays
Tuesdays
Wednesdays
Thursdays
Sundays