Awards Season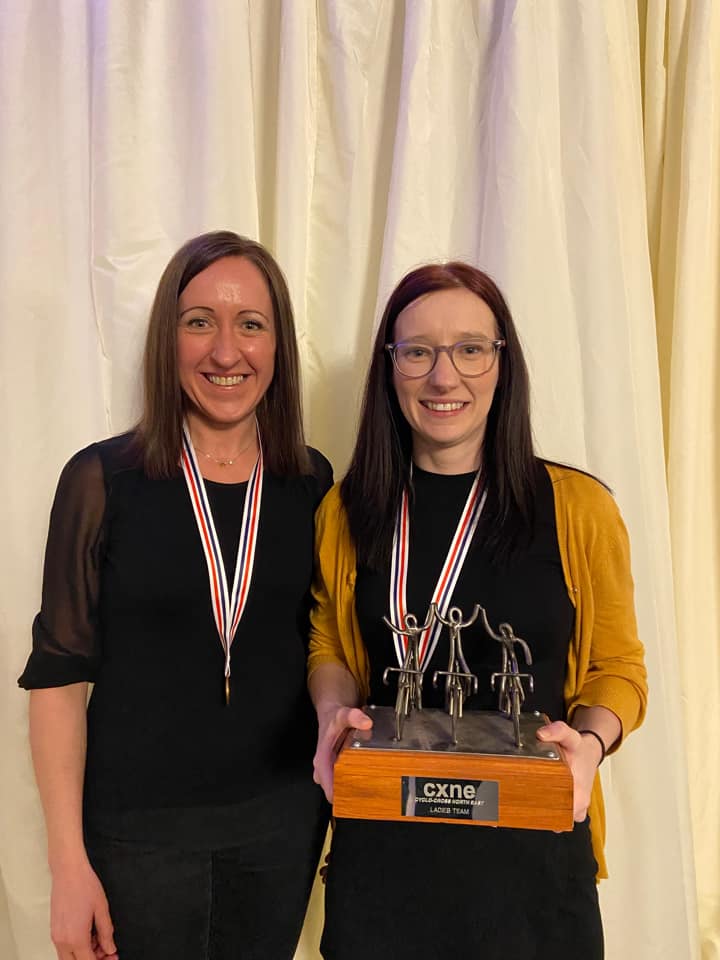 The quiet period at the beginning of the year is traditionally awards season – we've three to cover for last year's events.
In February we had the CXNE awards where Caroline Cunningham, and Gemma Fletcher Richardson picked up second in their respective categories and Tracy Henderson joining them in taking the women's team prize.
March saw the N&DCA awards with Caroline Cunningham, Lois Jarvis and Owen Haggerty taking prizes in their respective categories.
March also saw the NTR Awards night with a great turnout to celebrate the last year of club cycling and achievements. A reminder of the winners:
Coach of the year: Matt Ellis
Outdoor mileage award: Rob Bolton
NTR Female hill climb Champ: Lois Jarvis
NTR Male hill climb Champ: Darren Robson
Male Racer of the year: Ian Gallon
Female Racer of the Year: Caroline Cunningham
Selfless Helper: Ian Wright
High Hopes: Sarah Minto
Chairmans Award: Steve Cunningham
Female Spirit of NTR: Gemma Fletcher Richardson
Male Spirt of NTR: Martin Lilse
Most Improved Male: Jonathan Cairns
Most Improved Female: Sarah Minto
Male of the year: Ian Gallon
Female of the year: Caroline Cunningham

TT Bar: Ian gallon, Lois Jarvis, Darren Robson, Caroline Cunningham, Mick Chappel
Hill Climb Bar: Ian Gallon, Lois Jarvis, Jonathan Cairns, David Lavery, Owen Haggerty, Mick Chappel
CXNE League: Ian Gallon, Derek Billham, Tracey Henderson, Keith Fordy, Gemma Fletcher Richardson, Dan Fletcher Richardson, Harrison Lamb, Graham Dotchin, Caroline Cunningham.
Well done everyone!
---
MTB Madness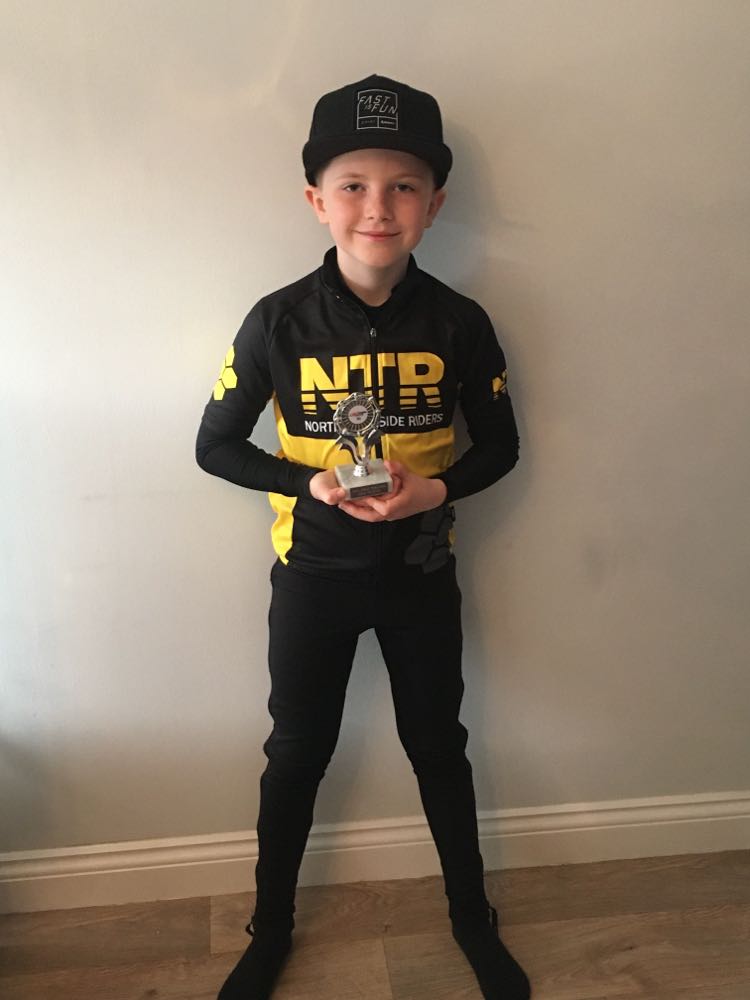 Wasting no time after fnishing the CX season, Harrison Lamb raced in the MTB Madness Regional Race Series and took second place in his category
Well done Harrison!
---
Nighttime CX Relay
Local clubs were invited to trial a new type of CX race format – team relay. Racers from all over the region turned up a pretty cold Friday night in February and were seeded into teams. What made it interesting was having teams made up of various clubs, with the focus on beating your clubmates instead!
The course was fairly technical and the race itself went off without a hitch. Well done to CXNE for making a go of it and trying something a bit different.
---
Reminder: Coming up in April
Spring Classic Ride: Seashouses 100 miler
---
Regular Rides
Spring will see the following regular ride schedule. Full event details can be found on Facebook shortly beforehand.
Mondays

NTR Taster Ride
Monday Evening Gravel

Tuesdays
Wednesdays
Thursdays

Power Hour
HALT (Humps and Lumps Training)

Sundays

Sunday Club Ride (Longer road rides)