By Grant Taylor, BAIT ride leader
On the morning of Saturday 31st  March, an intrepid group of NTR Beginners and Improvers set off on our now annual pilgrimage to the seaside town of Seahouses.  Many were taking on their first century ride, many were unsure as to whether they would ever return. Alright, maybe I'm being a bit dramatic on the last bit, but around 25 decided to take on this epic day out, and so early in the year too.
Split into two groups, one led by our BAILALT co-leader Matt Ellis, one led by myself, we headed North at 8am. The first hour or so were spent coping with the painfully steep banks up past the rivers Blyth and Wansbeck, and suffering some relatively mild abuse from the inhabitants of Bedlington and Blyth. It mattered not, the sun was out, and we were on our bikes. The joy of the Seahouses ride, is that compared to most century rides around Northumberland, it's fairly flat. The one climb up to Shilbottle was taken safely in the knowledge that Coffee and Cake awaited after the descent into Alnwick.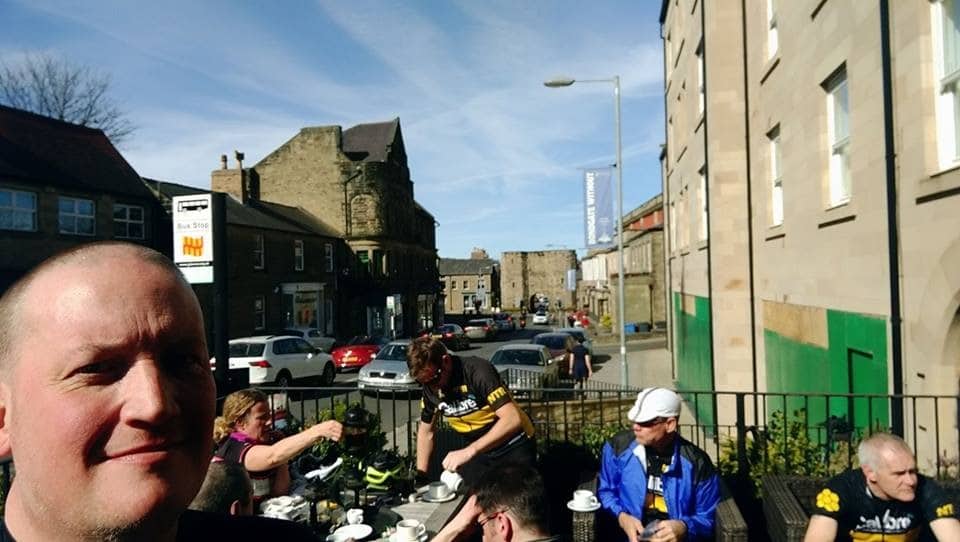 Many apologies for my ugly mug in most of the pictures, but I had to have some proof I was there in case my Garmin died.
Powered by Caffeine and Sugar, we promptly got split up and rode the final miles up to Seahouses in smaller groups, where more refreshment awaited. Chips. Loads of them. The Sun was out, the town was packed. Summer was clearly here (Although as I write this, gale force winds and icy temperatures sweep the region)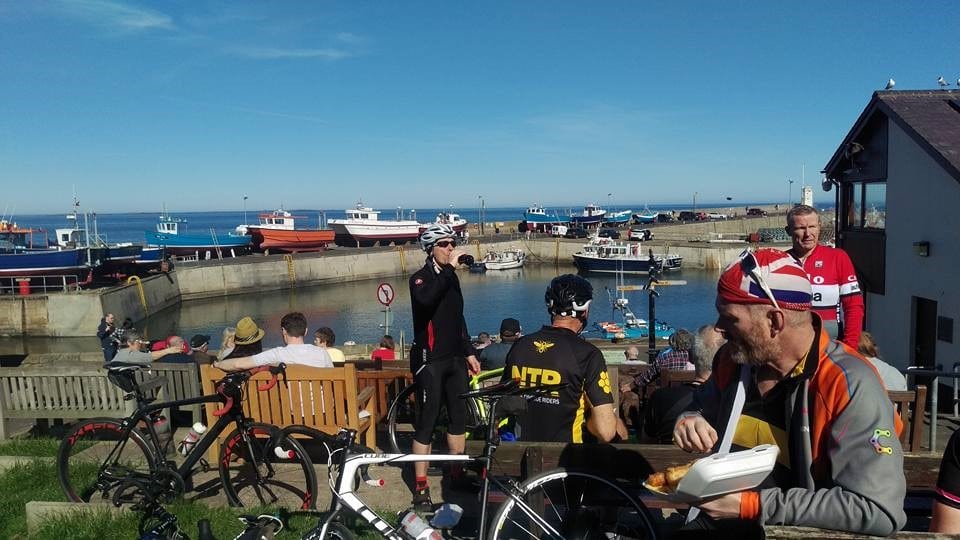 Now I can't pretend the ride back was easy, and keeping a large group together proved difficult. Once the evil Warkworth High Street and Castle was out of the way, only one option remained. Pub. Where would we find an establishment that was friendly to a large group of sweaty, lycra clad gentlemen. Broomhill proved to be the answer, and one of those pubs where you are usually best served entering only in times of utter desperation. After 75 miles in the saddle, this was exactly that time.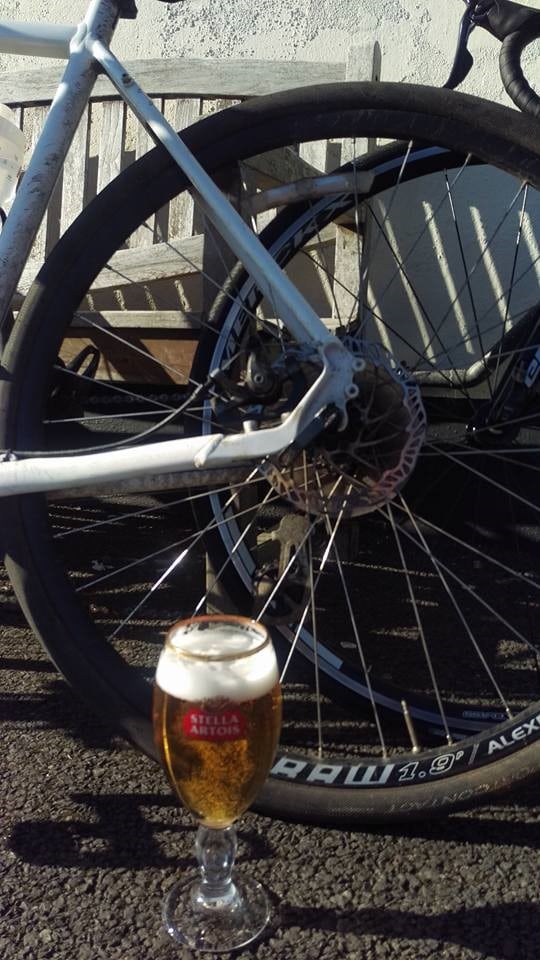 Cue Belgian Lager, interesting conversations with some locals, and a general regrouping. The final 25 miles were powered by pure adrenaline, and Stella, arriving back to North Tyneside as evening gathered. Four made it back to The Priory in Tynemouth, not due to exhaustion, more down to riders going home due to irate partners wondering why they'd been out on the bike for almost 12 hours. We swiftly adjourned to The Exchange in North Shields for a couple of social pints, quickly to be joined by two lost in action riders that had taken a wrong turn in the most dangerous of places. Ashington.
The morale of this light-hearted story is that riding your bike with mates is great fun. If you're new to the club, or thinking of joining, BAIT is the ride for you, with our weekly Tuesday evening training rides, and Epics such as this. It's a great way to meet like-minded individuals, and to get fit. I can testify to this having been 5 stone heavier in October, and unable to walk up a flight of stairs without being out of breath.
https://www.strava.com/activities/914197019
Come and get involved, more Epic days out are in the planning for the summer.
Grant Taylor