On the 30 June 2018 12 members of NTR travelled down to London and with the plan of cycling home in a day. One of the riders, Rob, has given his own accounts of the event.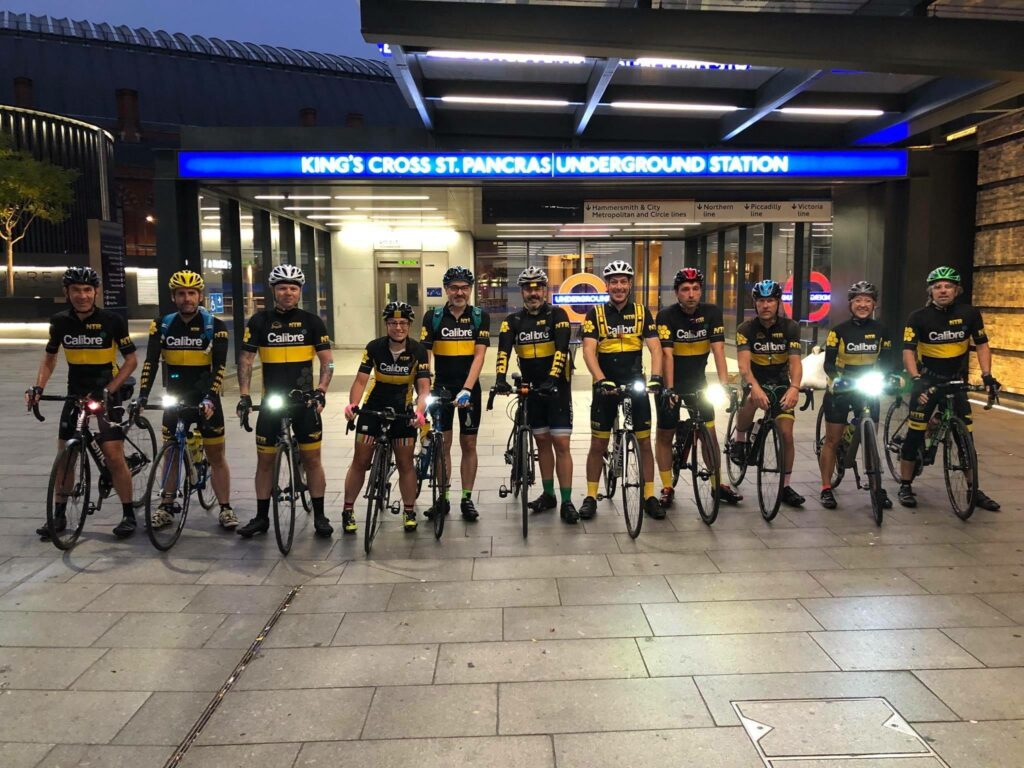 "Never again!" I've said at the end of this ride FOUR times now. Perhaps I might mean it this time. However each time has been with great people and this time was no exception.
Twelve people from the club set off from London at 04:30 on a clear Saturday morning, with another club member driving a support van (containing enough sugary snacks to cause an infant school to implode).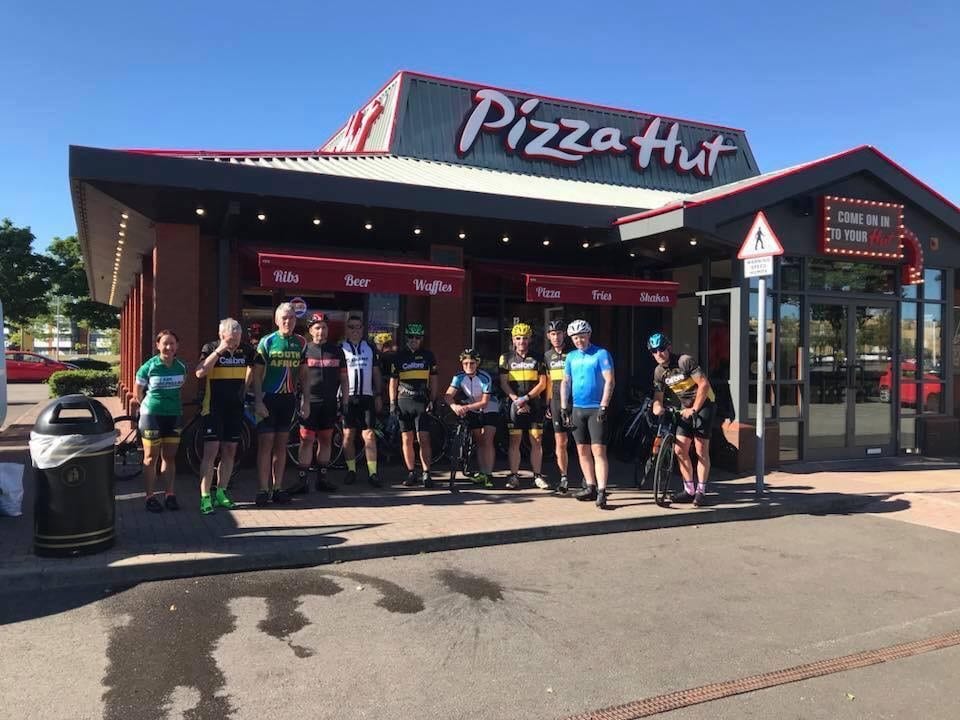 The weather forecasts were looking great for the whole ride and that's pretty much what we got – blue skies and baking sunshine, too hot at times! The downside of clear skies in Britain is temperatures plummeting once the sun goes down, and boy did they plummet! We also had a north-easterly cold wind which often brings fog and mist with it. This is again exactly what we got for the night sections in North Yorkshire and County Durham.
Having learned the lessons of previous years, we're glad we advised people to pack "winter" clothing into their bags too and extra lighting rigs for the dark hours.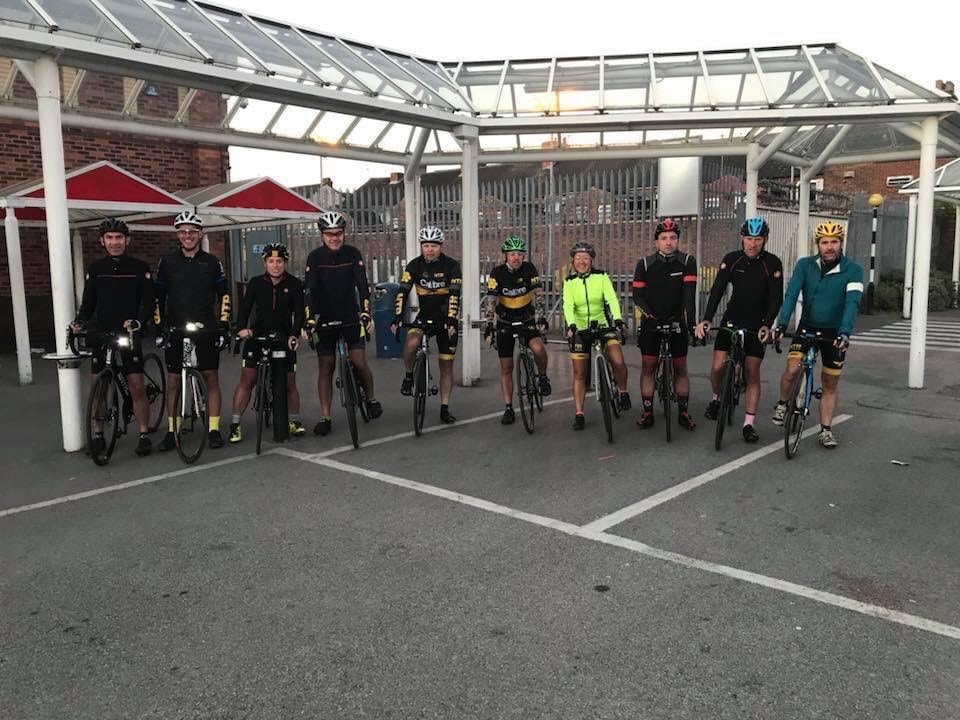 One rider was forced to retire with hamstring problems after 45 miles and another limped (literally) into Lincoln after 150 miles with Achilles' tendon problems.
Having got over their own disappointment they became vital at the scheduled stops in keeping people cheerful as we were all getting more cold, tired and morose as the night wore on.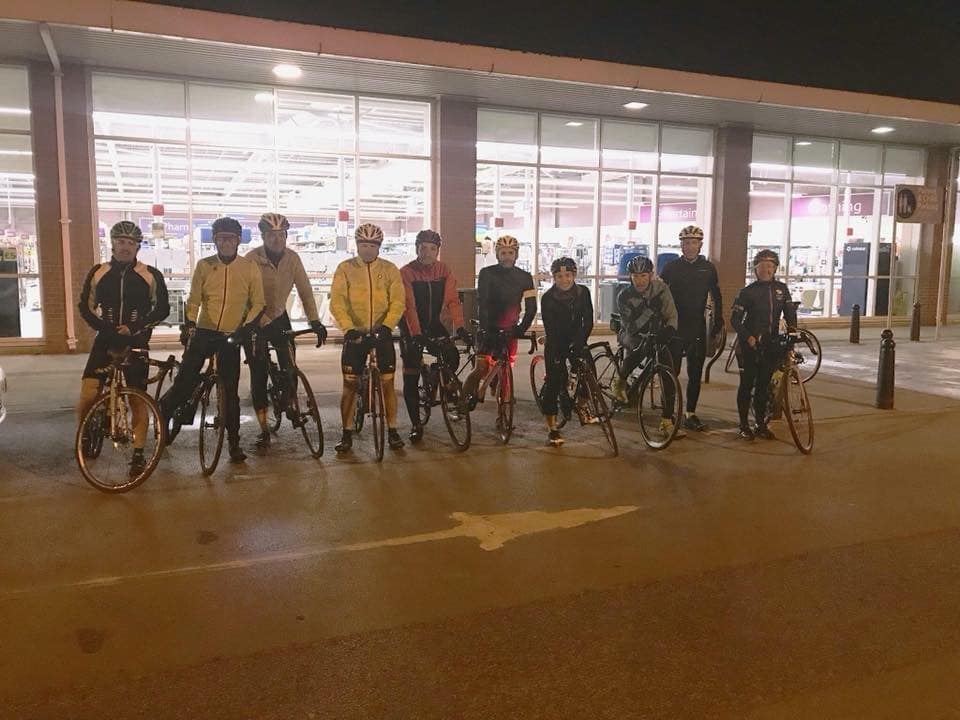 The travelling speeds were right down on previous years because of a persistent strong north-easterly headwind, which at times was liked to pedalling through treacle.
Consequently we got back to Newcastle at 07:00 in full sunshine again. Two sunrises for the price of one. I smell of sweat and sunblock.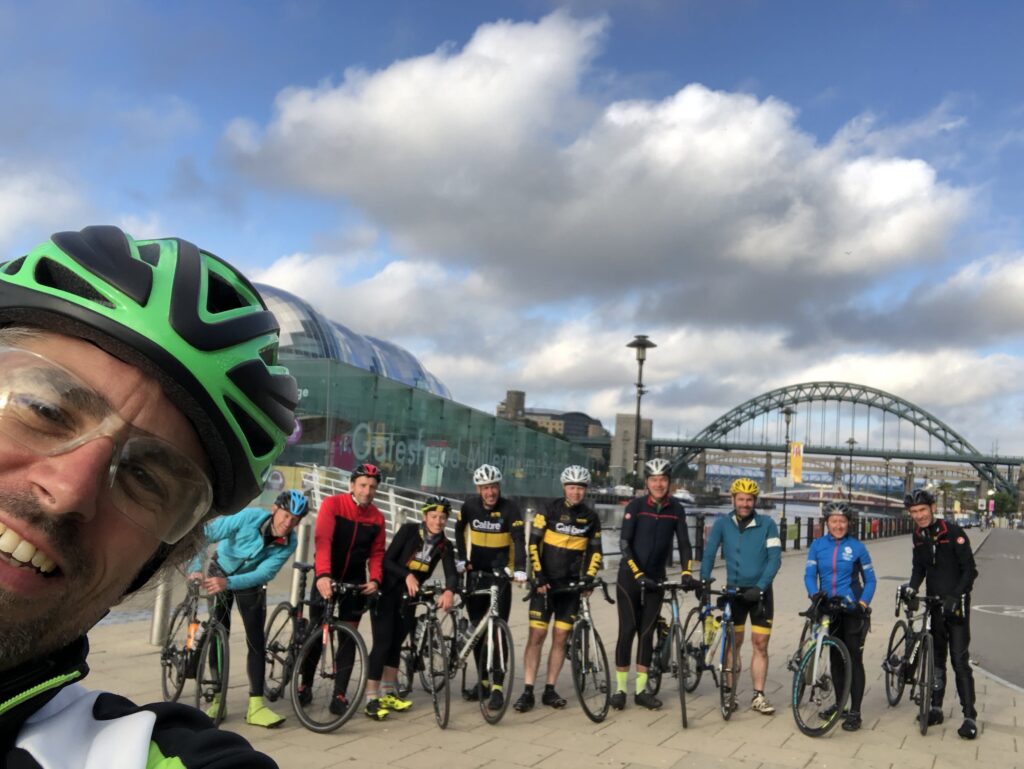 I'm never doing this ride again. Maybe.
One of the riders who was forced to retire used his time to make this brilliant video of the day. Thanks Jason!