For those that do not know, the Great North Bike Ride (GNBR) although it has a grand title started off a group of mates riding in memory of a lad called Chris Lucas who died of rhabdomyosarcoma at the age of 16. That was in 2000 when there was 6 of them, now 18 years later over 2000 cyclists take on the journey from Seahouses to Tynemouth, some 57 miles along the North East Coastline. Over the years many NTR riders have taken part, this year there was a concerted effort for as many NTR Bees as possible sporting the clubs bright Yellow and Black to take part. Not sure how many actually made the trip but we counted at least 50 and that was just the ones in club colours.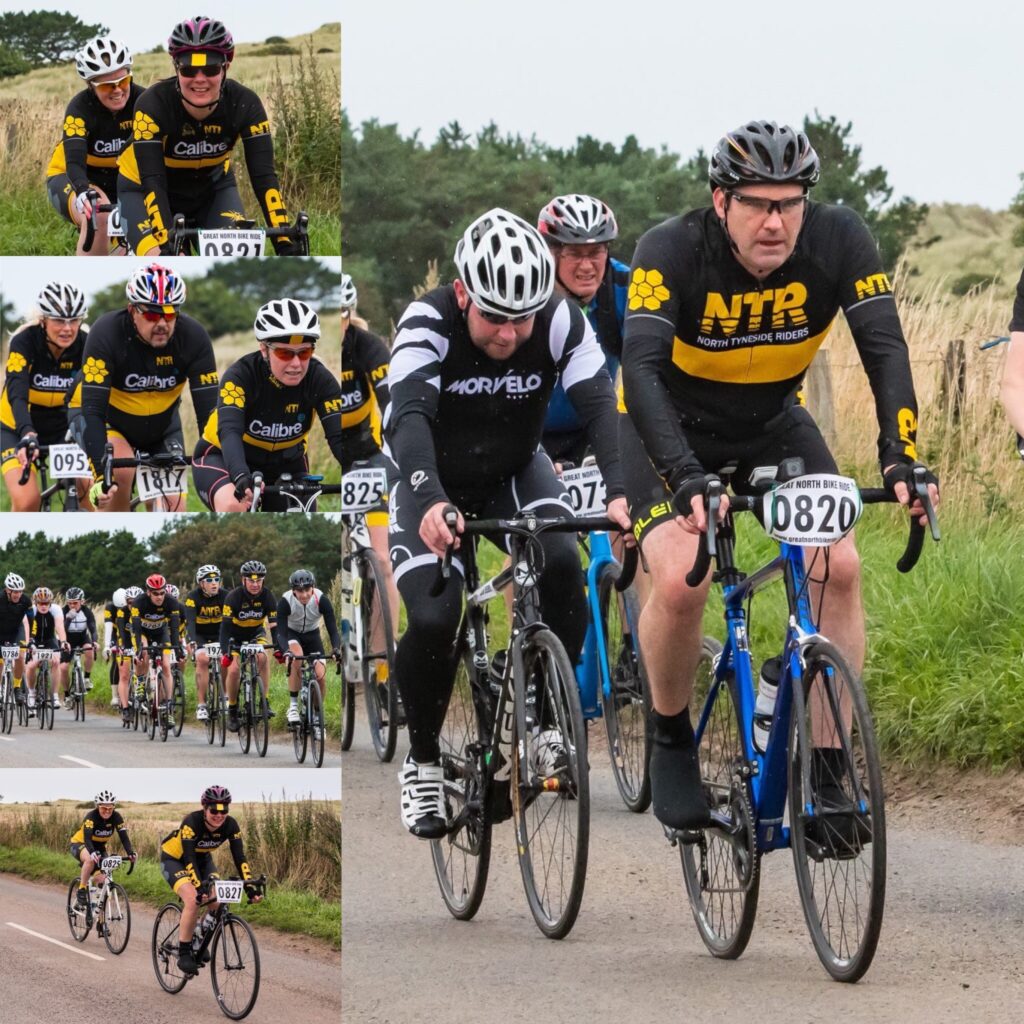 You can either make your own way North or you can use the arranged transport, or maybe you can just ride up for the 9:00am start which 16 club riders did, getting to Seahouses for just after 8:00am and time for a cheeky butty at Trotter's.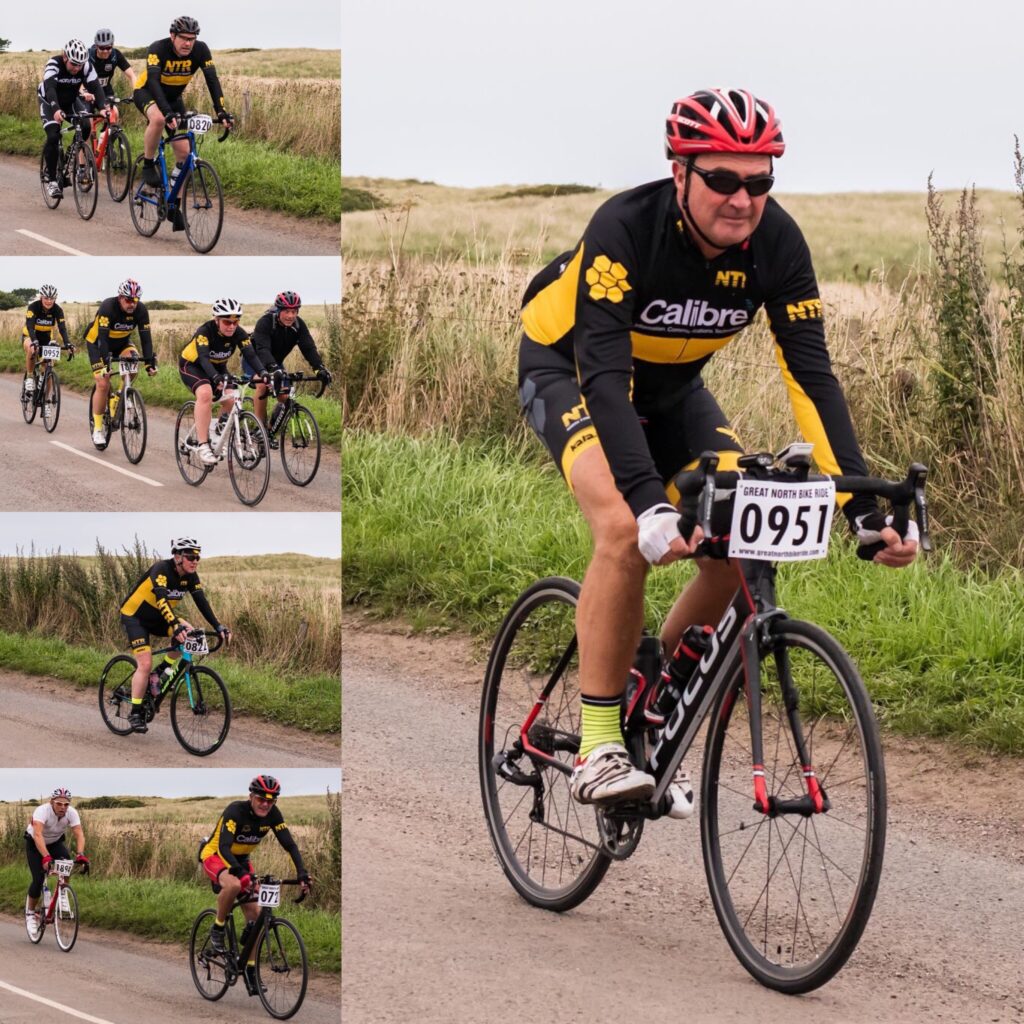 For those that did the North ride, they certainly got the better wind direction, as heading south for the entire ride was "challenging" with Southerly winds of between 15 and 20mph recorded. The rain gods also had a few giggles, but all in all it was a great ride regardless.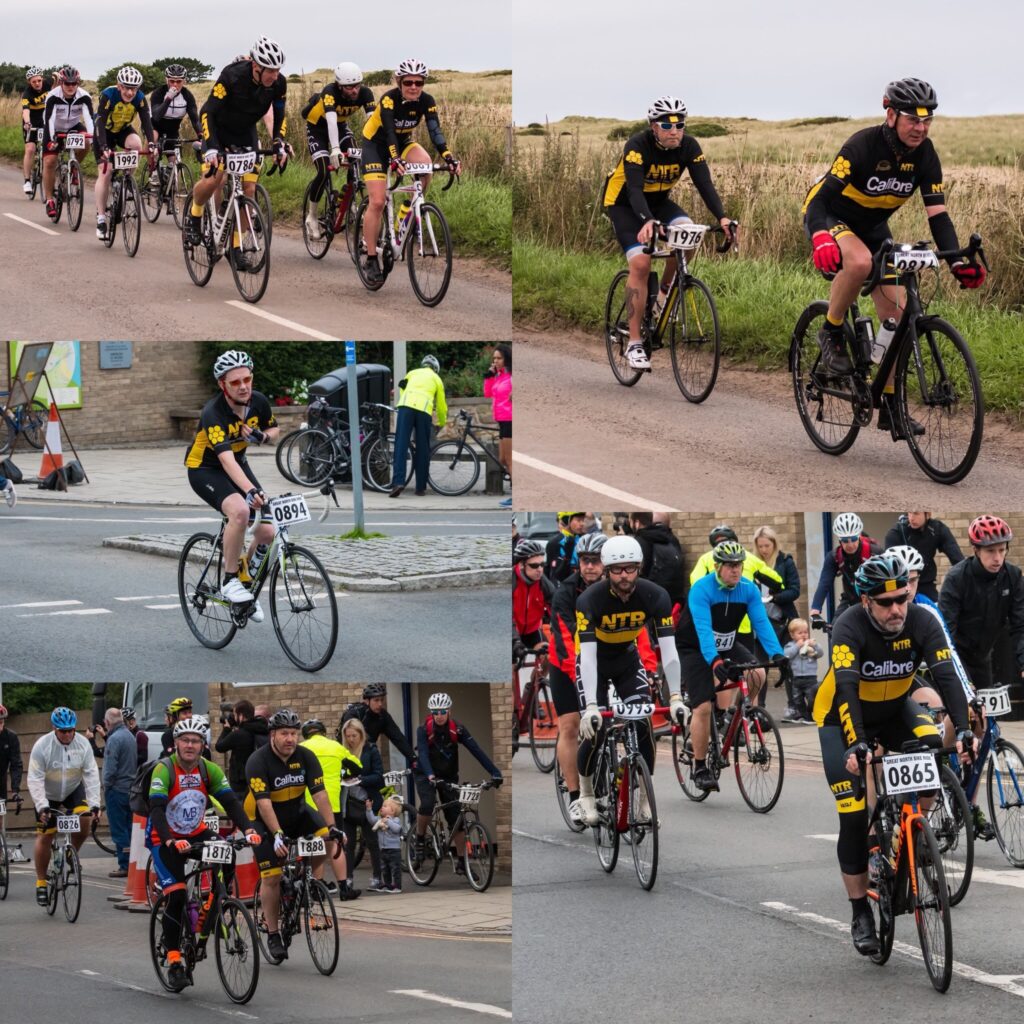 The route itself takes you from Seahouses, through coastal villages of Howick, Longhoughton, Boulmer, Alnmouth, Amble, Cresswell and into Lynemouth where the cycle tracks take over and the puncture fun begins, with quite a few picking up multiple flatties from Ashington and through Blyth. This doesn't stop the real cyclists and everyone that started from NTR finished, unless someone know different. After all a 57 Miler is nothing for the tough riders on North Tyneside, and what's a bit of wind between friends.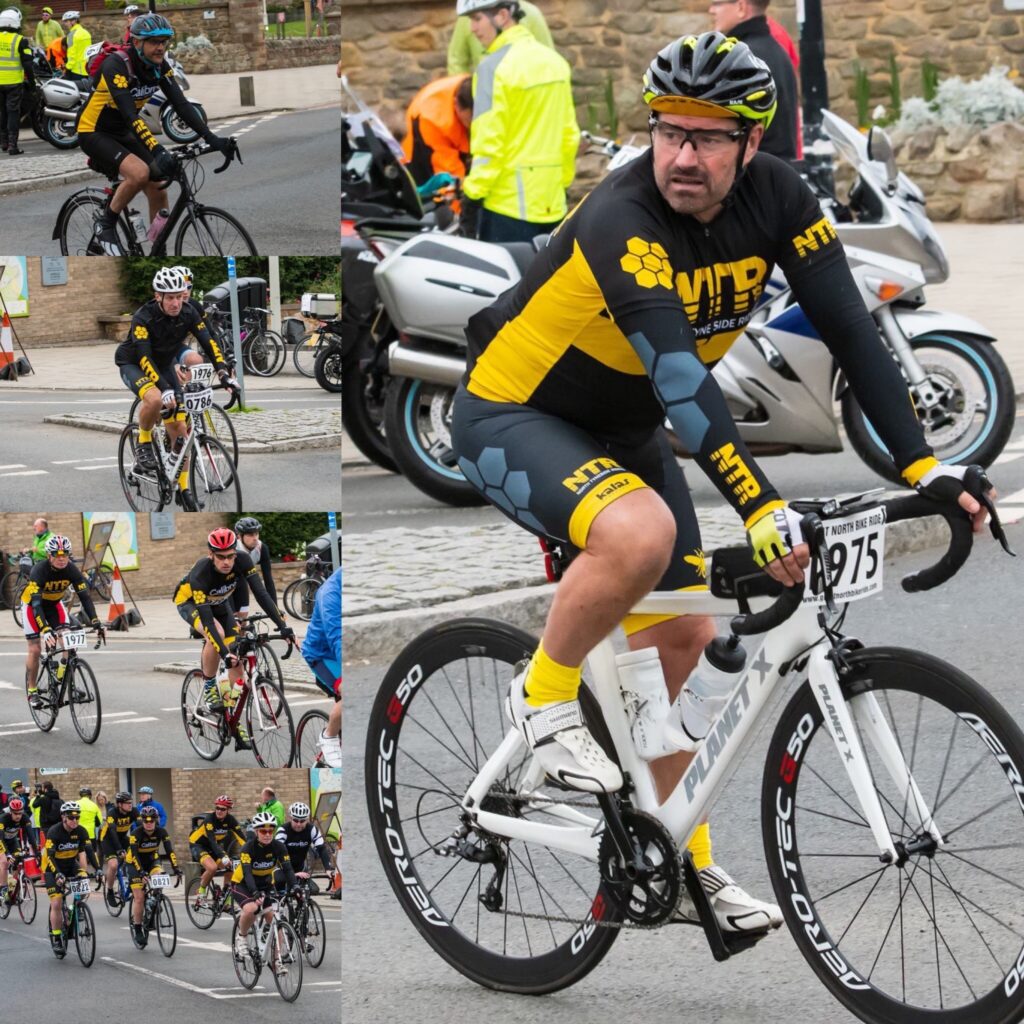 Next year this will certainly appear on the club calendar and is for a very worthy cause, the Chris Lucas Trust. The say from small acorns, giant oaks grown, well the GNBR is one mighty oak of an event ! We certainly got amongst it.