The 2019 summer solstice weekend was upon us and that meant maximum daylight and a reasonable weekend of weather ahead.
We had various rides on over the weekend where people took the opportunity to do something different.
On Friday night the crazy Dirtbags met at 11.00pm to ride their annual off-road Summer Solstice Midnight ride. It was a beautiful warm night, they saw a fox, lots of bats and a few bunnies.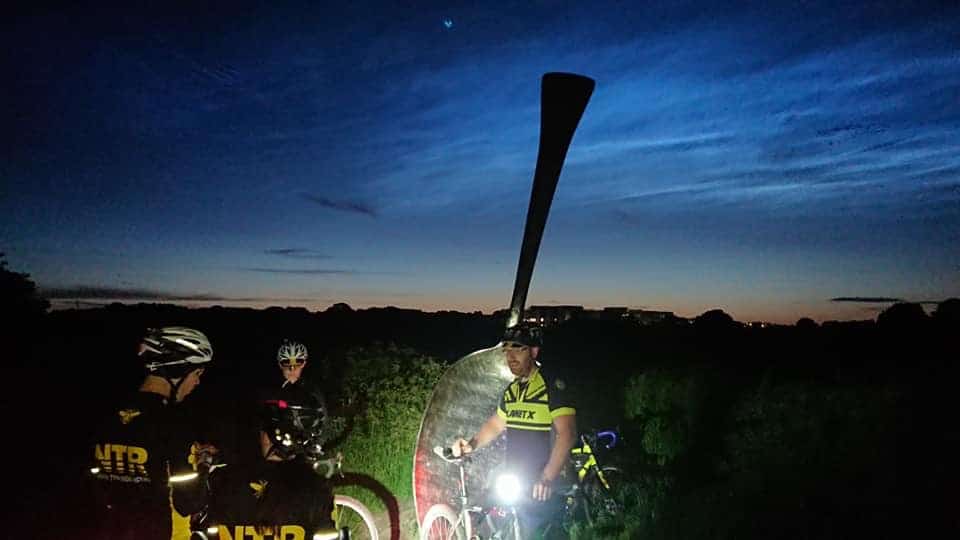 Saturday saw a group of dedicated riders see 3 coasts in one day, cycling from Tynemouth to Bowness-on-Solway and then up to Edinburgh where they stopped for the night before cycling home to Tynemouth on Sunday.  That's 204 miles on Saturday and 126 miles on Sundays totalling a massive 330 miles over the weekend. Top efforts to you all.
We had various members take on the annual Ride to the Sun unsupported sportive that starts at tea time in Carlisle and heads 100 miles north taking in fish & chips at Moffat, a banana man rave at 3.00am and finishing on the Edinburgh coast with a beer and bacon sandwich to see the sun rise. If you ever fancy riding through a sun set and sun rise on one ride this is the one to do!
We had one member over in France take on the 85 mile 12,700ft of climbing Club des Cingles Du Mont-Ventoux ride. We're not jealous at all!
And finally, we had our weekly Sunday rides which are going from strength to strength with more members giving them a try.