NTR SSS
The NTR SSS is always epic, the week's was sensational! A record 42 delightful people turned up at the Blue Reef Car Park.  Three separate distances, speeds and routes with them all converging at Bertorellis at Newbiggin where all were welcomed again with open arms!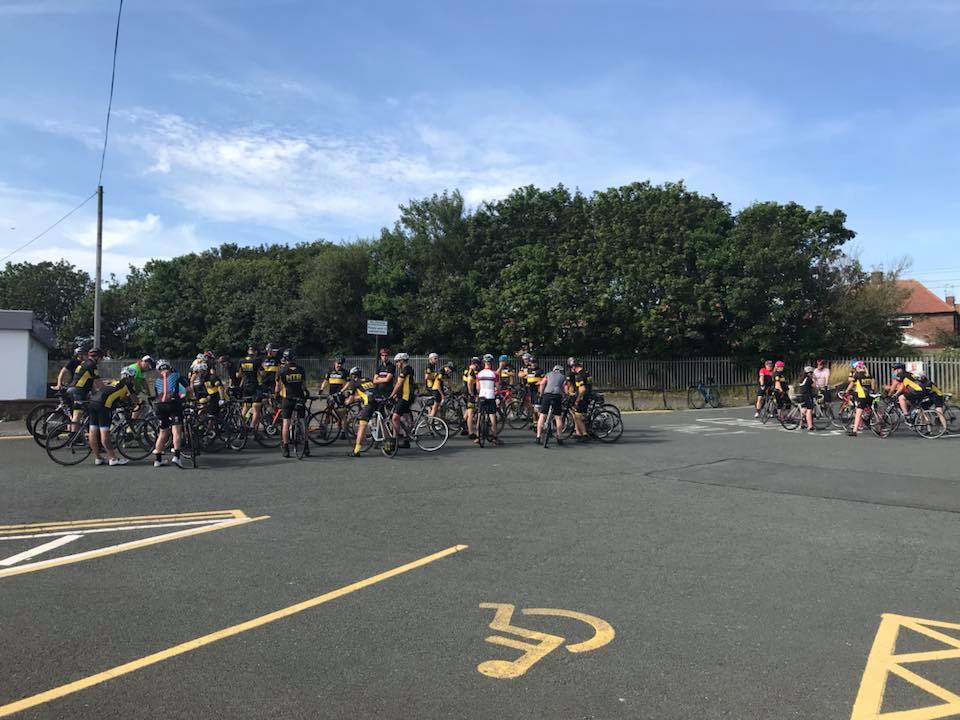 After Coffees and cakes the various groups (5) made their way back and a "few" ended up in the Exchange ! What a day, awesome fun and great spirit showed by everyone. Thanks for coming !
Derwentside Cycling Club Summer CX Series – Round 4
Tony Glover of DCC again put on a stinker of a course for this round, including a killer un-ridable hill part way through.
Our girls dominated the results by coming 3, 4 and 5th and the guys had a great race coming in at 13th and 21st.