Our off-road squad, the Dirtbags have their annual weekend away this week. Thanks for write up from Richard Purdie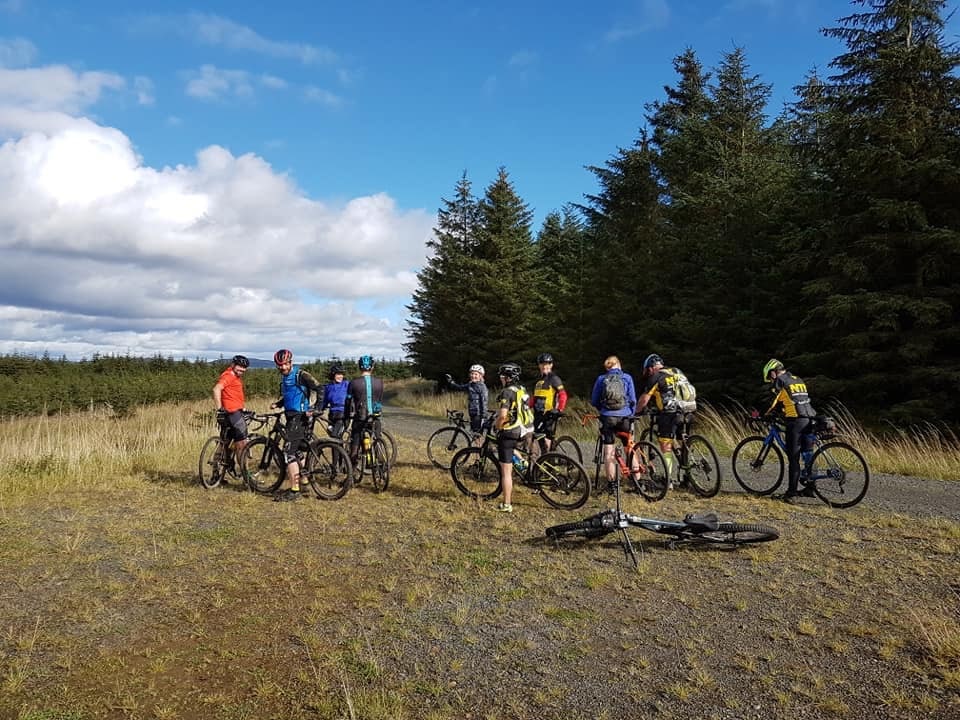 The Dirtbags Weekender was good fun, thanks everyone for making it the event it was!
Friday was a grim trip up in torrential rain and flooded roads. The car satnav was nuts saying "83 miles" and pointing in the wrong direction as I passed a sign saying 25 miles to Newcastleton. It was good to see people over a welcome meal in Newcastleton having found our way down and over steep flooded paths in the dark.
Rain hammered down all night so nobody was sure what would happen on Saturday. Nonetheless we assembled, the rain was easing and we set off up the MTB trails, most opting for blue but 3 MTBs and a hardy CX deciding to continue on to the red. The newly regraded bits of red were awesome and the rest enjoyable. We reached the return point and even went back for a little more.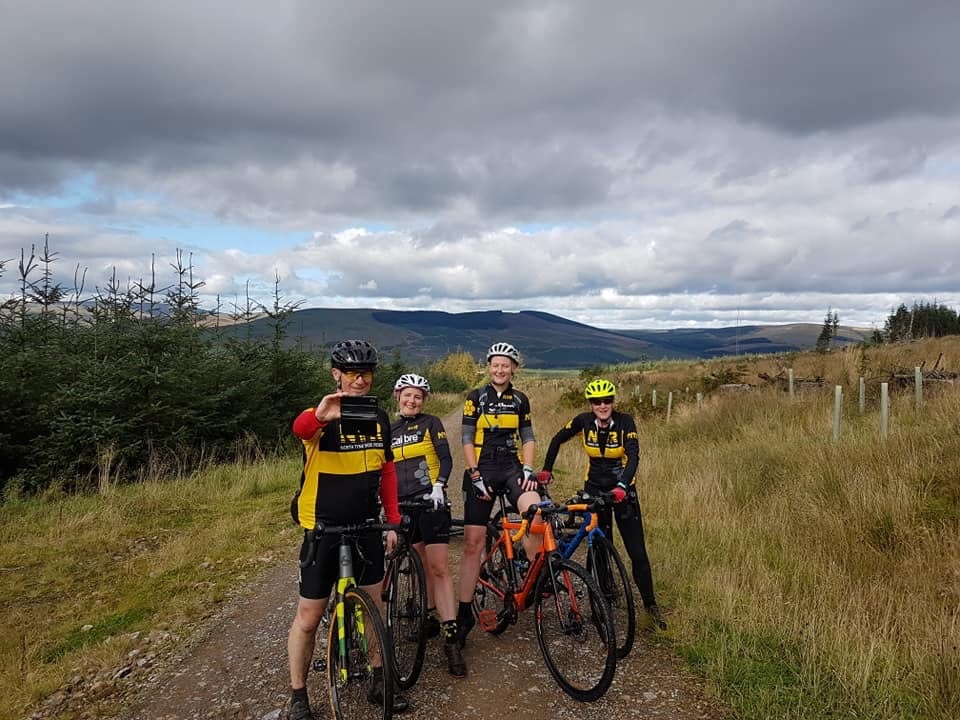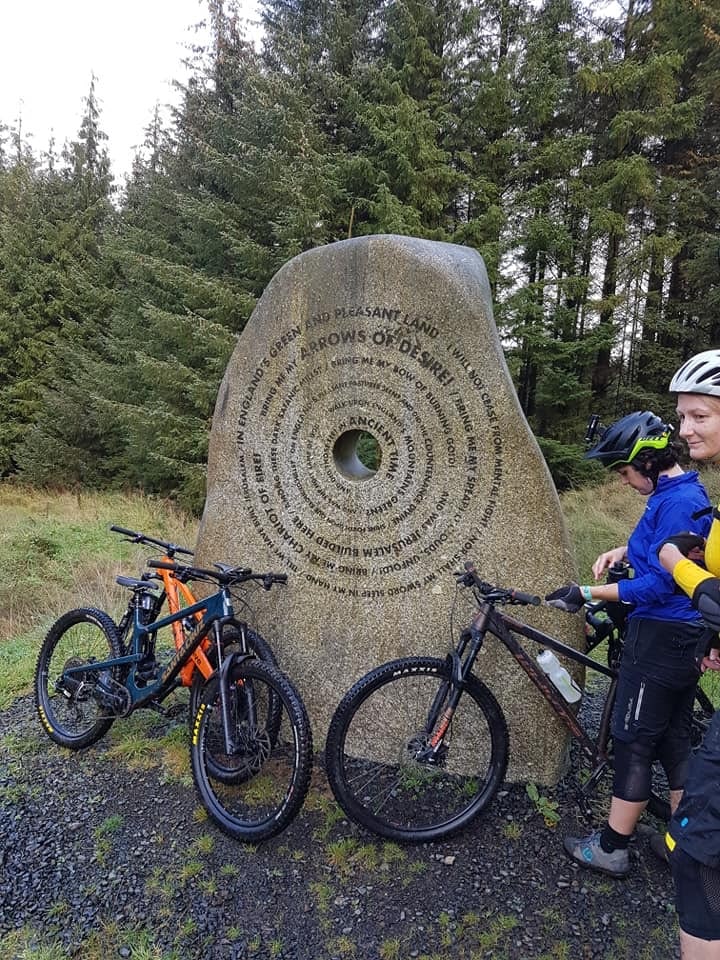 The afternoon ride was a nightmare for the downhill tyres on the Nomad as I had so much rolling resistance up the hills despite running crazy high pressures. We split into two groups, I backmarked the first and I was lagging way behind. The "six mile climb" to the border was brutal. Downhill I definitely had an advantage with the Nomad failing to notice the terrain. We briefly joined the red route for a rocky climb and where others were slipping, lacking gears and pushing bikes, the Nomad just rode up it.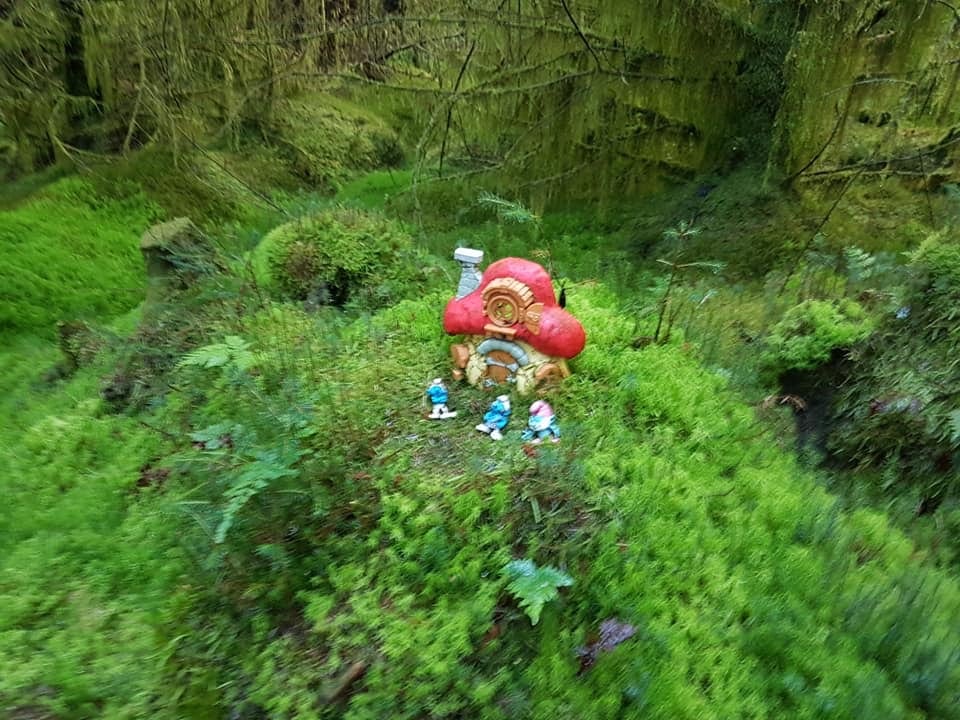 I opted to make the most of the descent and followed the Lonesome pine red route on my own. Seeing all the warning signs about slippy northshore, I decided to skip that although another rider later said the wind and sun had left it dry. Better safe than sorry. I did have to stop at the red house and say hello to the smurfs. Must be a story there, this convinced the group I was hallucinating when I told them though. I really enjoyed the red route and if we do this route again, I'd suggest the top of the red could be ridden by everyone including the CXs. The lower part was proper red mountain bike terrain with the Nomad remembering what it does best. It made lugging it around the rest of the route worthwhile.
I re-joined my group in Kielder but they left before I'd finished a drink/sandwich so I joined the other group for the road trip back. The other group had stories of people falling into ravines and seemed to have had fun. The road back was into a headwind and painful on those tyres.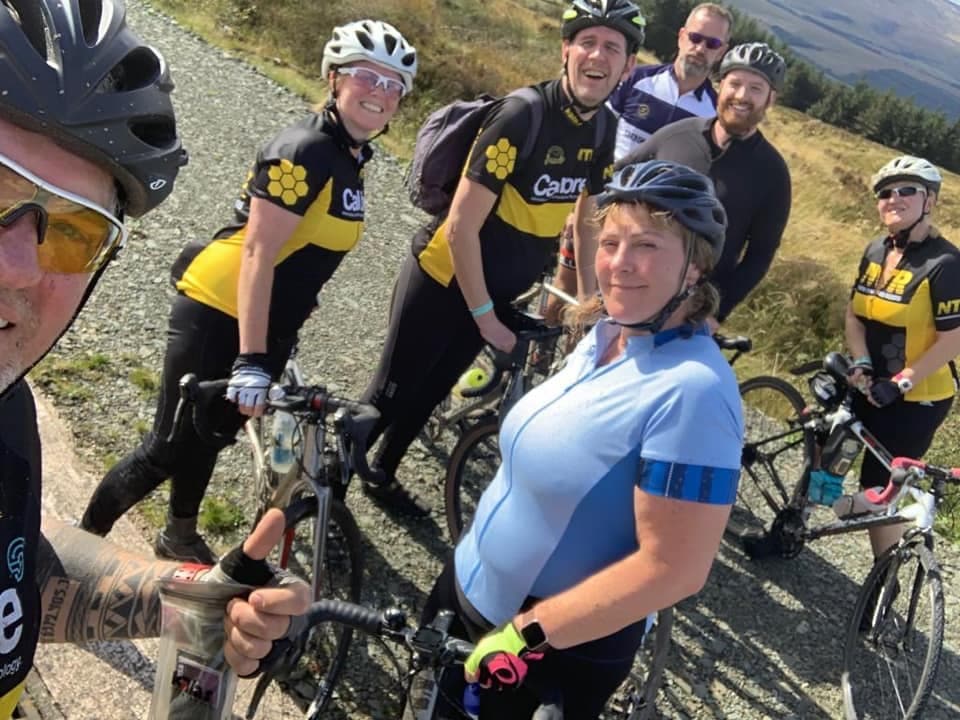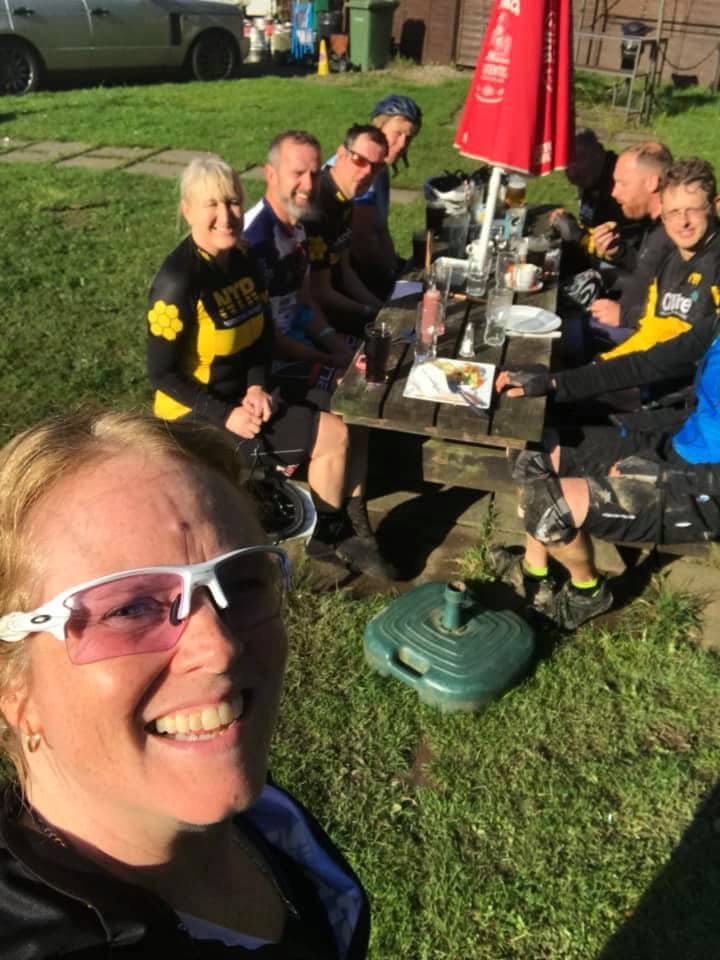 Another enjoyable meal in Newcastleton in good company completed a good weekend away!