Seven NTR riders gambled on the Yorkshire weather being kinder than last year to participate in the first official sportive of the year. All riders opted for the 100km/64 mike route. We headed off from York Livestock Market and headed out through picturesque North Yorkshire villages and rolling farmland. Further into the route there were a few climbs which were nicely spaced out and not too challenging. The weather remained kind but we were heading into the wind as we cycled into West Yorkshire and towards Harewood House.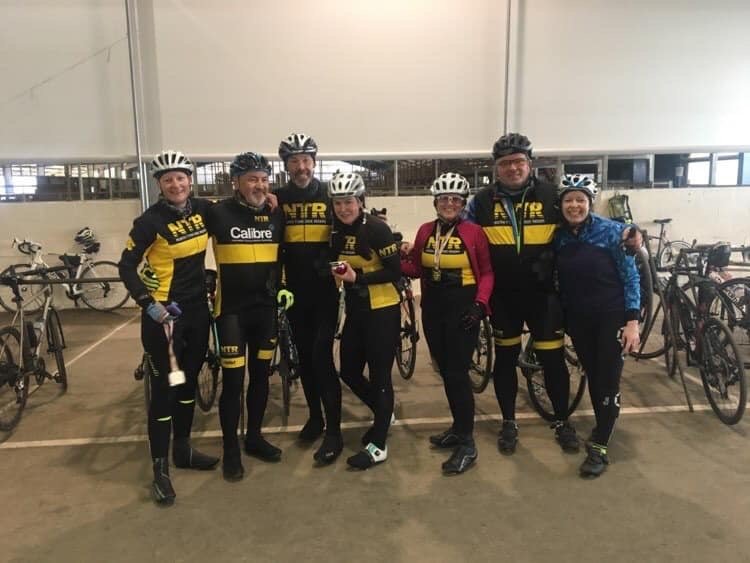 Although some riders were stronger than others, we stayed as a group and enjoyed the beautiful scenery. The feed station at Harewood House consisted of a variety of fresh sandwiches, pork pies, sausage rolls, tray baked and brownies. The riders took the opportunity to get a group photo outside of the stunning stately home.
There were still a few cheeky climbs before descending into the lovely flats of the Vale Of York. A slight disappointment was a change to the route back to York which resulted in the most beautiful part of the ride being avoided due to recent flooding. We had a little detour as the signs appeared to have disappeared at Bramham, hence the ride became 71.4 miles rather than 64 miles (cheers Simon!). Once back on track, we rolled along nicely to the finish where a much appreciated beer and sausage sarnie awaited. Of course it would be rude not to enjoy the hospitality that the beautiful city of York has to offer so we stayed over where the de-brief continued into the wee hours for some.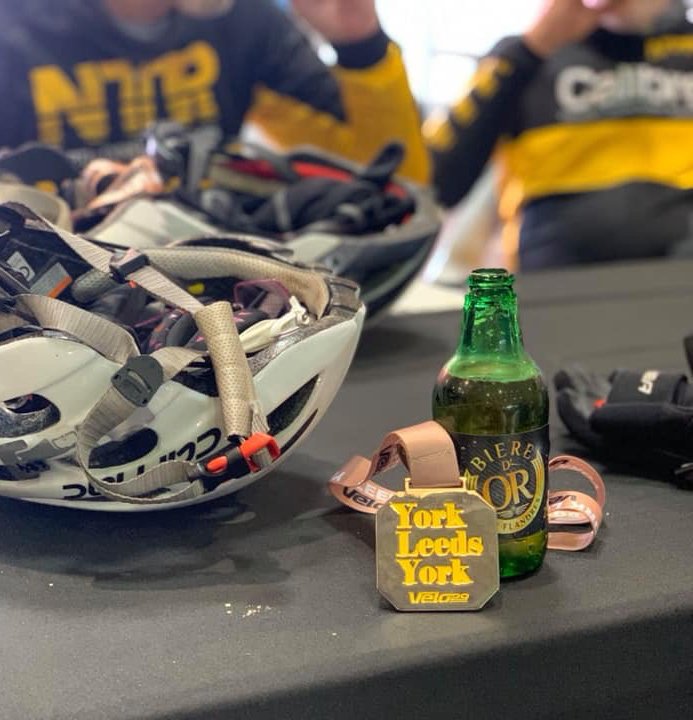 All in all, a great ride at start the the sportive season with a fabulous group of riders. This is what being a member of NTR is all about; challenge yourself, have fun with like-minded people and most importantly, keep riding.