When most of us planned our Bank Holiday cycle rides we maybe thought about pushing the miles a little, maybe a swift 50 or pushing the first century of the year. Club member Rob Waugh had other ideas, he has been training hard over the past months with one target in mind…
All Points North is an unsupported cycle journey through the North of England. There are ten control points to 'check in' to along the way. The control points are scattered across the North of England in a roughly circular distribution but with a couple of wildcards thrown in the centre.
The course is approximately 900 to 1000 km in length but ultimately the distance that the riders cover depend on the route that they choose. The ride is completely unsupported, so once the riders are out on the road they're looking after themselves completely.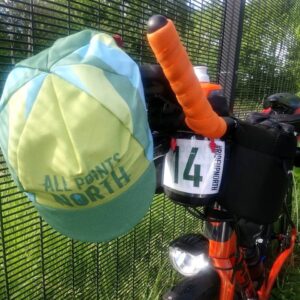 There are no prizes up for grabs and no official cut-off time, just kudos. Below are Rob's thoughts and feeling from the event.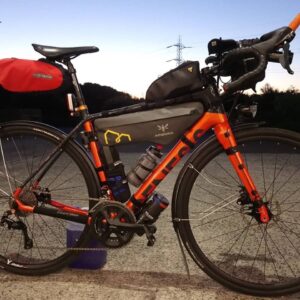 All Points North 2019, first running of this fantastically organised event, showcasing some of the finest points of the North of England, and its varied weather. Brutal climbs and equally brutal and varied weather. I fared quite lucky by all accounts, up through Hawarth and Brimham through the night, a wonderful sunrise in Slaidburn and the climb over the Cross of Greet towards Arnside, scaled Tan Hill in the sunshine, managed to get to the summit of Great Dunn Fell as the weather was turning and came down in torrential rain and wind, which only proceeded to get much worse for those following up behind me.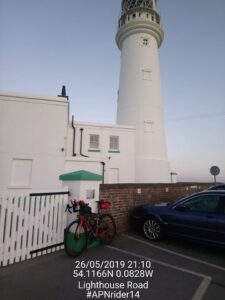 Lack of rest meant an early stopover in Brampton, refueled and re-energised I had an early start in the wet through Kielder, then pushed on as the weather cleared to Guisborough. I caught a cracking tailwind which helped me on my way through Whitby and onto Flamborough. An hours nap before the final checkpoint meant I could push on for the finish.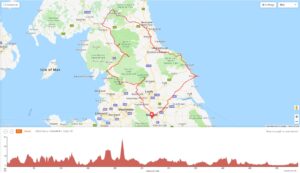 The final drag through from Doncaster and onto Sheffield seemed endless, with no idea on the local area I ploughed on using the main roads which were thankfully quiet in the early hours finishing at 0450. 540 miles completed within 56 hours 49 minutes, finishing in 10th position amongst some incredibly seasoned endurance riders.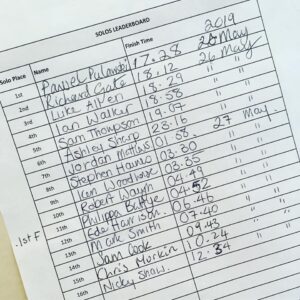 Massive respect to Rob and a huge well done for what he achieved.