The first sportive on the calendar…14 NTR members congregated for the York > Leeds > York sportive.
The Weather forecasts predicted it could be a challenge but none of them expected the mini winter storm. As 10.00 am approached the group were hit with 40 mph winds, hail, sleet and snow. This weather was not ideal for cycling, some decided to turn back as the conditions were dangerous but others had reached the point of no return.
The group headed out of the Vale of York and on towards the Yorkshire Dales battling a 20-30 mph head wind. The NTR spirit prevailed with our strongest riders leading at the front so the less experienced riders could continue.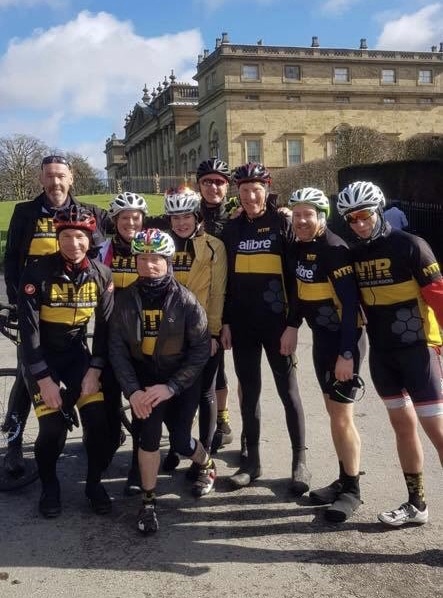 Harewood House was a welcome feed station, and as the sun came out, so did their smiles. Pork pies, sandwiches and brownies fortified the group before their return leg. It truly was a day of two halves as they cruised back through the beautiful Yorkshire countryside at three times the mph of the first leg.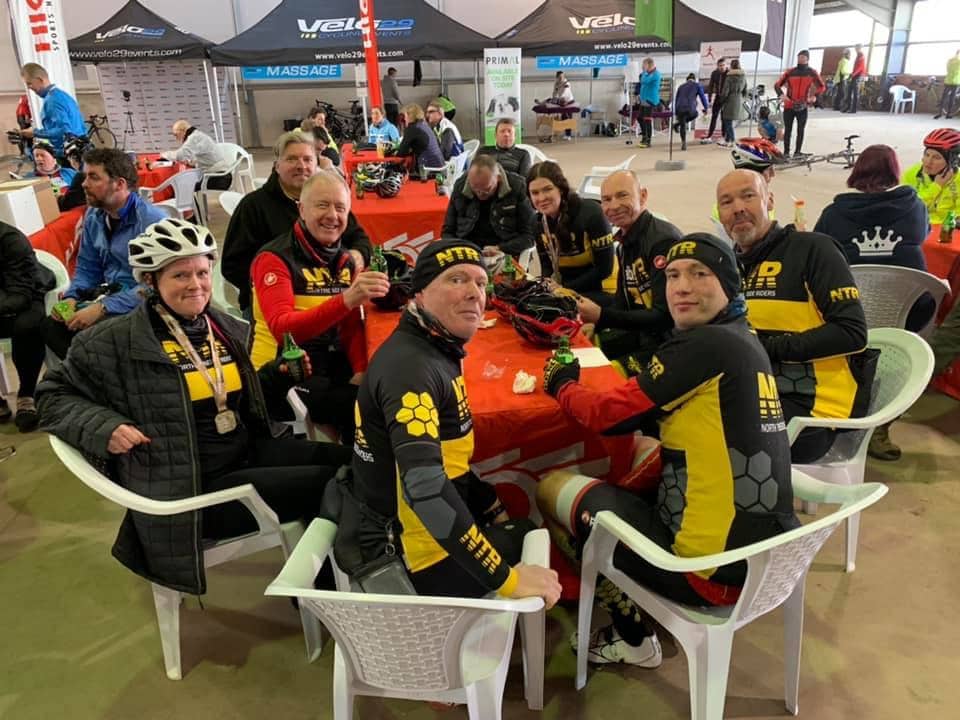 A beer and a sausage sarnie awaited them at the end, as did the NTR massive who were at the finish to cheer them home.
A fun time was had by all in York that evening celebrating the fact they had all managed to battle the elements and do NTR proud.
A truly epic and 'character building' sportive. We reckon NTR will be back next year.