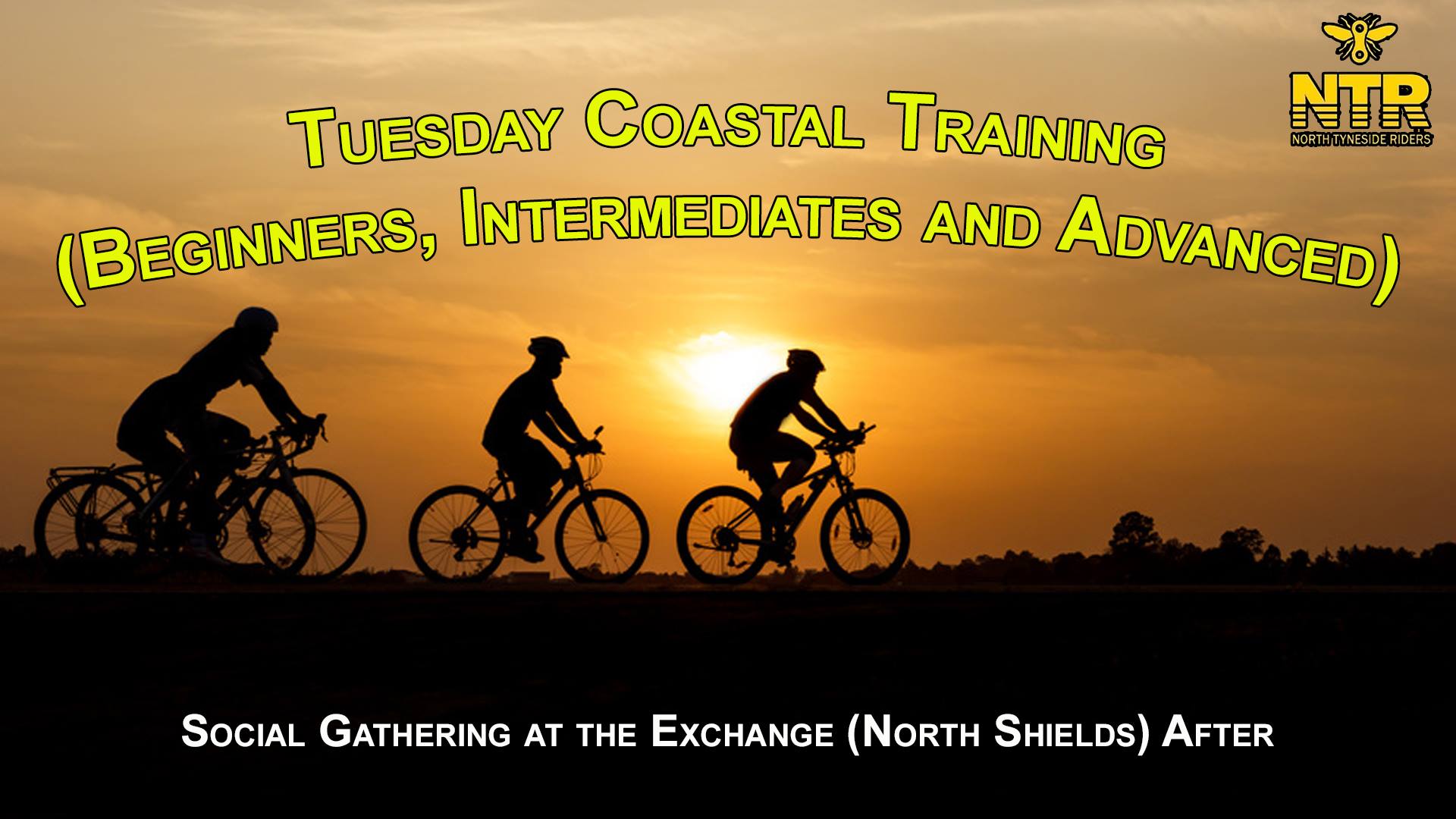 Tuesday Night Training (at the coast) will meet at Tynemouth Priory at 18:40.
The rides will broadly be split into four main groups, which are:
Beginners/First Timers;
15mph Group;
17 mph Group; and
19 mph Group
We are aiming for groups sizes of around 6 riders and there will be a strong emphasis on skills training rather than speed.
All riders are invited to a social gathering at The Exchange, Saville St, North Shields after the ride for a drink and ride de-brief. This is an opportunity to meet other members of the club (please do not just stick to your ride group) and get to know each other.
Happy riding and get amongst it!