Our Sponsors
We are kindly sponsored by a local company that you'll see on our jerseys – Calibre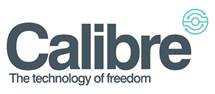 Calibre provide sponsorship ring-fenced for our Juniors section.
Calibre Secured Networks Ltd is a local company who provide ICT solutions to large scale enterprise clients & the education sector predominantly.
Established in 2008, the company has gone from strength to strength, having built a reputation on technical excellence.
Living on the Coast, the directors of Calibre are passionate about engaging with NTR as the only cycle club based on North Tyneside.
Calibre has its own Cycle to Work scheme for its workforce as the directors firmly believe a healthier workforce is a happier workforce.
As a result of the sponsorship Calibre provide, NTR can now coach Junior members through additional coaches and develop the Junior side of the club.
This has been an extremely successful area of growth for the club who very recently attained 'Go-Ride' Status through British Cycling as a result.
Interested in sponsoring us?
Talk to us about potential sponsorship opportunities including sponsoring this website and future events we'll be hosting. Use the contact form below and we'll call you back.